3 AI Stocks That Will Be Big Winners in 2023
The rise of AI stocks as a key investing trend is notable. Whether we're talking about ChatGPT or other incredible applications of artificial intelligence technology, it's clear there's plenty of disruption on the h…
The rise of AI stocks as a key investing trend is notable. Whether we're talking about ChatGPT or other incredible applications of artificial intelligence technology, it's clear there's plenty of disruption on the horizon in this space.
Of course, plenty of AI companies have popped up, aimed at different segments of the market. Some are focused on integrating AI technologies into software or hardware products. Others are focused on integrations within the cloud and other infrastructure, or supplying key back-end necessities such as chips to power the whole sector.
Indeed, there are plenty of ways to play the potential upside artificial intelligence provides. Here are three AI stocks I think will be the biggest winners in 2023.
NVDA
Nvidia
$211.00
GOOG
Alphabet
$105.22
AMZN
Amazon
$103.39
Nvidia (NVDA)
Source: Shutterstock
One of the AI stocks I think remains among the best ways to play this sector is Nvidia (NASDAQ:NVDA).
Now, Nvidia isn't directly involved in the AI space via producing products or services that actually utilize AI technology. Rather, the company produces specialized semiconductors used by such companies in producing said AI programs.
One could make the argument that without Nvidia's high-powered chips, there would be no AI sector altogether. Accordingly, while the company is most-known for its graphics and video cards, there's much more to this company that meets the eye.
I think 2023 will be a year of impressive growth in Nvidia's data center and higher-end chip-making division. Perhaps PC and gaming-related sales will remain weak. But in the company's higher-margin sectors, I think plenty of demand will materialize. Thus, for those bullish on AI as a long-term secular catalyst, NVDA stock is one of the best ways to play this sector, in my view.
Alphabet (GOOG)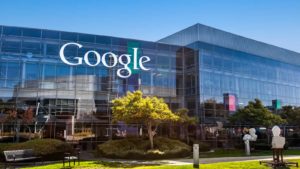 Source: turtix / Shutterstock.com
For those looking to invest in top technology stocks globally, Alphabet (NASDAQ:GOOG) should be given full consideration. This is a company that's been a global tech leader for decades and is a dominant name in the global search busies. Many experts expect this growth to continue, leading to further price appreciation in the years to come.
Currently, the most profitable and practical application of Google's AI is seen in its advertising business. Google's online understanding of user behavior and its ability to use AI to extract relevant data gives the company a competitive advantage in the advertising industry.
This unique use case for artificial intelligence has prompted some incredible free cash flow and earnings metrics, relative to its peers. Indeed, on a comparative valuation basis, GOOG stock is the cheapest it's been in a long time, now trading under 20 times earnings. For those looking for top AI stocks to buy in this market, it doesn't get cheaper than that right now.
Amazon (AMZN)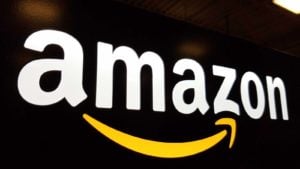 Source: Eric Broder Van Dyke / Shutterstock.com
On a relative basis, Amazon (NASDAQ:AMZN) stock is cheap. The company's stock is currently trading at prices not observed since the market turmoil in March 2020.
AMZN's strong performance in 2021 was met with selling pressure in 2022, making this stock (like Alphabet) one of the cheaper ways to play the AI space, in my view.
Amazon's use of artificial technology actually pre-dates most companies. Amazon was among the first tech giants to utilize complex algorithms to attempt to predict what an online shopper may want. By offering tailored suggestions that actually met the needs of shoppers, Amazon has found a way to boost sales and increase its growth over time.
Those bullish on both the secular catalyst supporting the rise of e-commerce and AI will like AMZN stock here. It's certainly not as cheap as some of its large-cap tech peers. However, there's a reason investors pay this premium for AMZN stock right now. It's among the most dependable growers among mega-cap stocks in the market today, and will likely continue to be due to its impressive AI utilization over the years.
On the date of publication, Chris MacDonald did not have (either directly or indirectly) any positions in the securities mentioned in this article. The opinions expressed in this article are those of the writer, subject to the InvestorPlace.com Publishing Guidelines.
Chris MacDonald's love for investing led him to pursue an MBA in Finance and take on a number of management roles in corporate finance and venture capital over the past 15 years. His experience as a financial analyst in the past, coupled with his fervor for finding undervalued growth opportunities, contribute to his conservative, long-term investing perspective.
More From InvestorPlace
Buy This $5 Stock BEFORE This Apple Project Goes Live
The Best $1 Investment You Can Make Today
It doesn't matter if you have $500 or $5 million. Do this now.
The post 3 AI Stocks That Will Be Big Winners in 2023 appeared first on InvestorPlace.
InvestorPlace| InvestorPlace