3 Unknown Tech Stocks That Could Rocket in 2023
One of the most satisfying parts about investing is finding hidden gems that have gone unloved or unnoticed by investors, and riding them to substantial returns. Whether you're looking for unknown tech stocks or sleepers from other secto…
One of the most satisfying parts about investing is finding hidden gems that have gone unloved or unnoticed by investors, and riding them to substantial returns. Whether you're looking for unknown tech stocks or sleepers from other sectors, the key is focusing on stocks that aren't followed closely by analysts and institutions.
In 2022, S&P 500 tech stocks are down 26.1% through Sept. 20. That's the second-worst sector performance behind only communication services with a 36.4% decline year-t0-date.
The Invesco S&P SmallCap Information Technology ETF (NASDAQ:PSCT) tracks the performance of the S&P SmallCap 600 Capped Information Technology Index. The ETF currently has 70 holdings.
To qualify, they must have 25% or more revenue growth and a small analyst following. A quick screen suggests I need to widen my search to all of the tech stocks in the S&P 1500.
Here are three I believe could do big things in 2023.
ADTN
Adtran Holdings
$18.64
CLFD
Clearfield
$92.58
AZPN
Aspen Technology
$22.246
Adtran Holdings (ADTN)
Source: John-Fs-Pic / Shutterstock.com
Adtran Holdings (NASDAQ:ADTN) is a leading provider of networking and communications platforms, systems, and services to broadband companies worldwide.
In August 2021, the company announced that it would combine with ADVA Optical Networking, a German-based manufacturer of optical and Ethernet-based networking solutions to deliver data, storage, voice, and video services. The all-stock transaction would see Adtran pay 759 million Euros ($752 million) to acquire the company.
On July 15, 2022, the merger between the two companies was completed. Adtran shareholders own 54% of the merged entity, with ADVA's shareholders holding 46%.
The new Adtran is expected to have annual revenues of $1.3 billion, increasing the company's size and scale substantially. Therefore, this company's capabilities in providing its customers with the end-to-end solutions needed to compete and thrive in fiber's worldwide expansion have improved considerably.
In August, it reported its Q2 2022 results. As the merger had yet to be completed, ADVA's results aren't included in its financials. On the top line, it grew revenues by 20.1% to $172.0 million. Sequentially, the company's sales rose 11% from Q1 2022. In terms of income, its operating profit in the quarter was $8.1 million, more than double a year earlier.
As CEO Thomas Stanton said in its Q2 2022 conference call, adding ADVA gives Adtran a competitive position within a larger, addressable market.
In this instance, one plus one could equal three.
Clearfield (CLFD)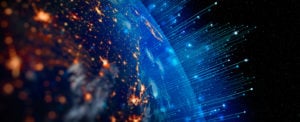 Source: greenbutterfly / Shutterstock.com
Clearfield (NASDAQ:CLFD) is one of those rare unknown tech stocks making hay in 2022. Year-to-date, this fiber-related business is up 20.0% through Sept. 21.
Founded in 1979, the company got going in June 2007 when current CEO Cheryl Beranek was appointed chief executive. She delivered the company's first profitable quarter within three months of taking the top job. Before this profit, it hadn't made money for 20 years.
Part of her turnaround was rebranding the company from APA Cables to Clearfield. However, it wasn't the new name that got the business back on track. It was the launch of the Clearview Cassette, a fiber management platform that enables broadband providers to scale their rollout of fiber. Their products are considered some of the best in the industry.
When Beranek took over, Clearfield had $18.6 million in revenue and was losing $2.1 million. In its latest fiscal year (September year-end), the company's revenue was $140.8 million, with an operating margin of 18% and a net profit of $20.3 million. The kicker – the company's net margin grew 178% year-over-year.
In Q3 2022, Clearfield's revenues increased 84% to $71.3 million, while its net income jumped 109% to $12.7 million. This company expects 2022 sales of $245 million at the mid-point of its guidance. That's a 73.5% increase over last year.
No wonder it's up 20% year-to-date.
Aspen Technology (AZPN)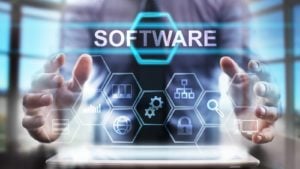 Source: Shutterstock
Aspen Technology (NASDAQ:AZPN) has eight analysts covering its stock. Of those analysts, four rate it a hold, and four rate this company a buy, for an overall overweight rating. At the time of writing, the consensus target price for AZPN stock is $226.80. This is almost precisely where it currently trades.
Eight analysts covering this stock might seem like a lot. However, I did a screen of the 195 tech stocks in the S&P 1500, and according to S&P Capital IQ, 117 had more than 10 analysts covering these tech stocks. That's a full 60% of all companies, meaning Aspen still somewhat fits within the "unknown tech stocks" bucket.
Aspen Tech's claim to fame is that it provides industrial software for owners of infrastructure assets to run them more safely and efficiently.
Aspen Tech's business changed significantly in May when it merged with Emerson Electric's (NYSE:EMR) OSI Inc. and Geological Simulation Software businesses. Emerson contributed $6 billion to Aspen Tech as part of the transaction, which was passed on to its shareholders. Post-merger, Emerson owned 55% of Aspen Tech.
The combined company will now have the scale to go after the $60 billion high-growth industrial software industry.
Now that it's tied in with Emerson, its days of anonymity are likely behind it.
Over the past five years, AZPN stock has gained 252%, 12-times more than Emerson's stock.
On the date of publication, Will Ashworth did not have (either directly or indirectly) any positions in the securities mentioned in this article. The opinions expressed in this article are those of the writer, subject to the InvestorPlace.com Publishing Guidelines.
Will Ashworth has written about investments full-time since 2008. Publications where he's appeared include InvestorPlace, The Motley Fool Canada, Investopedia, Kiplinger, and several others in both the U.S. and Canada. He particularly enjoys creating model portfolios that stand the test of time. He lives in Halifax, Nova Scotia.
More From InvestorPlace
Buy This $5 Stock BEFORE This Apple Project Goes Live
The Best $1 Investment You Can Make Today
Early Bitcoin Millionaire Reveals His Next Big Crypto Trade "On Air"
The post 3 Unknown Tech Stocks That Could Rocket in 2023 appeared first on InvestorPlace.
InvestorPlace| InvestorPlace