5 Oversold Cybersecurity Stocks to Buy Now
These oversold cybersecurity stocks are well-positioned to capitalize on the strong spend forecast for securing networks and data
Zscaler (ZS): Technology and execution make it an attractive buy
Cloudflare (NET): Massive global data center net…
These oversold cybersecurity stocks are well-positioned to capitalize on the strong spend forecast for securing networks and data
Zscaler (ZS): Technology and execution make it an attractive buy
Cloudflare (NET): Massive global data center network and consistently strong revenue growth
SentinelOne (S):  Leveraging strong market opportunities and growing both organically and inorganically
Datadog(DDOG): Simplifies surveillance job for customers
Rapid7 (RPD): A beneficiary of the best-of-the-worlds of security and IT operations
Source: Shutterstock
Investors oversold cybersecurity stocks in response to a volatile market, but cybersecurity is now an essential need for many businesses. This software plays a key role in the evolving scenario of digital transformation, cloud computing and Web3.
The need for cybersecurity solutions is only going to grind higher amid the rapid changes in technologies, especially since the hybrid work environment is here to stay.
7 REITs to Buy for the Second Half of 2022
The global cyber security market, estimated at $184.93 billion in 2021, remains poised to grow at a compounded annual growth rate (CAAGR) of 12% from 2022 to 2030.
Estimates collated by McKinsey show that about $101.5 billion would be spend on cybersecurity service providers by 2025.
Costs related to cybercrime will increase 15% annually to reach $10.5 trillion in 2025. The management consultancy firm also noted that 85% of small- and mid-size enterprises plan to increase IT security spending until 2023.
ZS
Zscaler
$128.09
NET
Cloudflare
$53.36
S
SentinelOne
$21.59
DDOG
Datadog
$88.07
RPD
Rapid7
$66.82
Zscaler (ZS)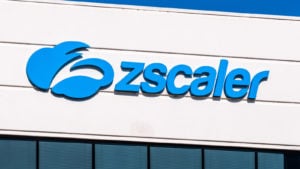 Source: Sundry Photography / Shutterstock.com
Zscaler (NASDAQ:ZS) is a software-as-a-service (SaaS) security cloud platform and scalable cloud architecture.
The company's total serviceable market opportunity is estimated at $72 billion. Between 2017 and 2021, revenue grew at a CAGR of 52%.
Zscaler's "Zero Trust" is a framework for securing organizations in the cloud and mobile. It is different from the conventional security options such as firewall/VPN, which work well for on-premise network security.
Sell-side analysts recently took down their price targets for Zscaler stock even while maintaining their bullish stances. Analysts attributed the downward price target adjustments to broader market correction in valuations. Still, this is one of the oversold cybersecurity stocks you really want to keep an eye on.
Zscaler stock has pulled about 55% in the year-to-date period. The average analysts' price target, according to TipRanks is $286.87, which suggests more than 100% upside from current levels.
Cloudflare (NET)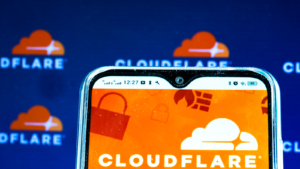 Source: IgorGolovniov / Shutterstock.com
Cloudflare (NYSE:NET) provides users with resources to make their sites, apps and blogs safe and efficient through the use of its powerful edge network.
The company also provides security from malicious activity like DDoS attacks, malicious bots and other nefarious intrusions.
Datadog claims that 95% of the world population is within 50 meters of a Cloudflare data center. This helps maximize customers' website efficiency, security, and performance.
7 Dividend Stocks to Boost Your Retirement Savings
Cloudflare's revenue grew at a CAGR of 51% between 2019 and 2021, and it derives more than 50% of its revenue from large customers. The company has over 154,000 paying customers. Total addressable market will be around $115 billion in 2022, the company said in a recent presentation.
The broader market sell-off has dragged the stock lower by about 56% year-to-date. Going by the average analysts' price target of $104.46, there is scope for over 100% upside potential.
SentinelOne (S)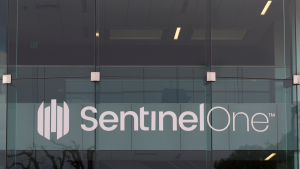 Source: Tada Images / Shutterstock.com
SentinelOne (NYSE:S) is an SaaS provider of technology to keep enterprises safe from cyber threats. Founded in 2013, the company has an AI-driven autonomous cybersecurity platform called Singularity XDR.
It also runs an advanced threat research division called SentinelLabs.
Revenue growth for the fiscal year 2022 that ended January 2022 was at a strong 120% to $204.8 million. The topline growth was aided by a 123% jump in annual recurring revenue and margin expansion.
Apart from organic growth, SentinelOne has been vigorous with acquisitions. Its recent buys include high-speed logging startup Scalyr, and identity threat detection and response technology provider Attivo Networks.
The company is optimistic of the momentum continuing into the coming years. It said in a letter to its shareholders that its expanded offerings have positioned the company "for further success."
The shares of SentinelOne, which went public in June 2021, have lost more than 47% year to date. Analysts, on average, have a price target of $47, suggesting nearly a 100% upside from current levels.
Datadog (DDOG)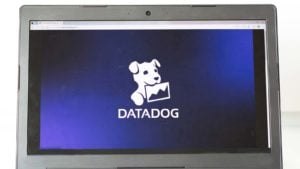 Source: Karol Ciesluk / Shutterstock.com
Datadog (NASDAQ:DDOG) is a SaaS monitoring and security platform for cloud applications.
The platform integrates and automates infrastructure monitoring, application performance monitoring and log management to provide "unified, real-time observability" of the entire technology stack of clients
At the end of the March quarter, the company had 19,800 customers, with 2,250 of them contributing annual recurring revenue of over $100,000.
7 Dividend Stocks to Boost Your Retirement Savings
Annual revenue climbed 70% to $1.03 billion in 2021 and the non-GAAP net income was at $0.48. Datadog's addressable market opportunity is around $42 billion in 2022, the company said in its recent investor presentation.
Datadog upwardly revised its 2022 expectations recently, with the new guidance calling for nearly 60% revenue growth and over 50% improvement in non-GAAP earnings per share.
The stock has shed about 42% since the start of the year. The average analysts' price target of $167.06.
Rapid7 (RPD)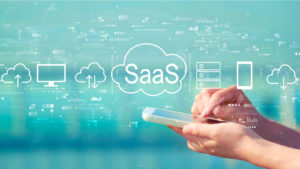 Source: TierneyMJ / Shutterstock.com
Rapid7 (NASDAQ:RPD) is a provider of SecOps, a term used to denote both security and operations.
The company's "Insight" platform collects data across a clients environment, making it easy for them to manage vulnerabilities, monitor for malicious behavior, investigate and shut down attacks and automate operations.
The company grew revenue by 30% to $535.4 million in 2021 and average recurring revenue increased 17%. The guidance for the next fiscal calls for 27-29% revenue growth to $686 million to $692 million and a reversal to a profit on a non-GAAP basis.
Rpaid7 stock has slumped over 40% year to date. At current levels, this is one of the oversold cybersecurity stocks because of its upside potential. The average analyst price is $122.55.
On the date of publication, Shanthi Rexaline did not have (either directly or indirectly) any positions in the securities mentioned in this article. The opinions expressed in this article are those of the writer, subject to the InvestorPlace.com Publishing Guidelines.
More From InvestorPlace
Stock Prodigy Who Found NIO at $2… Says Buy THIS
It doesn't matter if you have $500 in savings or $5 million. Do this now.
Get in Now on Tiny $3 'Forever Battery' Stock
The post 5 Oversold Cybersecurity Stocks to Buy Now appeared first on InvestorPlace.
InvestorPlace| InvestorPlace