5 Recession-Proof Cryptos to Buy Right Now
Bitcoin (BTC-USD) – Greatly influences market trends
Ethereum (ETH-USD) – Largest layer-1 network
Zcash (ZEC-USD) – Privacy coin showing strength against market volatility
USD Coin (USDC-USD) – Transparent, collateraliz…
Bitcoin (BTC-USD) – Greatly influences market trends
Ethereum (ETH-USD) – Largest layer-1 network
Zcash (ZEC-USD) – Privacy coin showing strength against market volatility
USD Coin (USDC-USD) – Transparent, collateralized stablecoin offering
Binance (BNB-USD) – Evergreen exchange play with its own blockchain
Source: Chinnapong/Shutterstock.com
The volatility demonstrated by the crypto market last week was enough to send lots of investors away from the space entirely. Seeing a top project, Terra (LUNA-USD), falling apart was one thing. Add a market-wide downturn caused by the Fed rate hike earlier in the month, and you've got a one-two punch that could drag down any project.
What is important to recognize, though, is that not every cryptocurrency is built to last. There's a high chance that out of the 10,000-plus cryptocurrencies on the market now, only a few dozen will be around in a few years' time. These are the recession-proof cryptos to buy and hold onto.
This list isn't to say these currencies will be permanent gainers. There are downturns periodically in the market, and no crypto has been entirely resistant to bearishness. However, these are the players with the best chances of weathering harsh conditions and outlasting their peers.
Bitcoin
BTC-USD
$29,231.15
Ethereum
ETH-USD
$1,969.67
Zcash
ZEC-USD
$106.83
USD Coin
USDC-USD
$1
Binance
BNB-USD
$302.13
Recession-Proof Cryptos to Buy: Bitcoin (BTC-USD)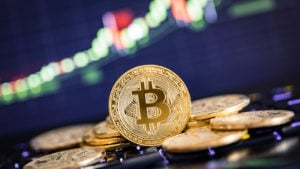 Source: Shutterstock
When it comes to recession-proof cryptos to buy, Bitcoin is probably the safest bet of the bunch. The king crypto is so large, it's usually the source of any market volatility. See, the total market capitalization of the crypto industry is about $2 trillion, give or take. Bearing a market cap of over $550 billion, Bitcoin contributes to well over one quarter of the entire market's value.
With its large stature, any significant gain or loss for Bitcoin leads to a market upswing or downswing. When outside factors — like the Fed rate hikes, for example — impact the industry, Bitcoin's response usually predicts market-wide behavior.
But since the rest of the market pales in size to BTC, other cryptos see much higher highs and lower lows. When Bitcoin gains, altcoins might soar twice as high in comparison. But when Bitcoin dips, these same altcoins might crash and burn. While calling the project "too big to fail" might be a little overzealous, it's probably safe to say Bitcoin will outlast most other cryptocurrencies out there with its greater stability.
Recession-Proof Cryptos to Buy: Ethereum (ETH-USD)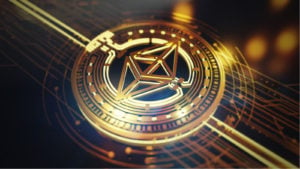 Source: Filippo Ronca Cavalcanti / Shutterstock.com
Ethereum is not much further behind Bitcoin's market cap; ETH boasts a $234 billion capitalization. As a result, it too is a bit more stable than low-cap altcoins. However, the Ethereum network has another big thing going for it that outfits the network to withstand disaster. It's the main hub for most dapp users in the world of blockchain.
Indeed, the Ethereum network hosts over 4,000 dapps on its platform, making it handily the largest layer-1 by size of its offerings. Moreover, it holds a whopping $70 billion in total value locked (TVL) on-chain. The layer-1 closest to this in size is Binance, with only $9 billion TVL. Effectively, the chain has a higher value than the gross domestic product (GDP) of many developing nations.
Of course, investors know of Ethereum's downfalls at this point, namely its slow transaction times and its high gas fees. However, these worries won't last long, with the Merge upgraded expected as early as August. With this upgrade in place, transaction times should decrease significantly, as should gas fees.
Recession-Proof Cryptos to Buy: Zcash (ZEC-USD)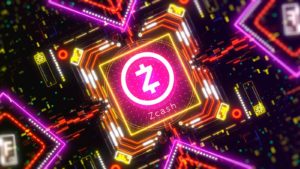 Source: Aleksandra Sova/ShutterStock.com
Zcash might be one of the more unusual picks on this list. It's the lowest of the bunch in market cap, with just $1.5 billion. However, it is a part of an asset class that's proving pretty hardy toward the recent volatilities faced by the market.
Privacy coins are becoming a hot crypto niche. Effectively, they allow users to transact crypto entirely anonymously and untraceably. These plays have seen particular interest in the wake of things like the EU's anti-money laundering proposals.
Zcash is a unique network within this niche, too, because it allows for both public and private transactions, allowing people to use whichever they want, whenever they need. Moreover, it is preparing for its biggest upgrade yet. The May 31 Zcash network upgrade will enable users to privately transact the coin over mobile devices, the first for any privacy coin. It will also make Zcash's private transactions interoperable.
Recession-Proof Cryptos to Buy: USD Coin (USDC-USD)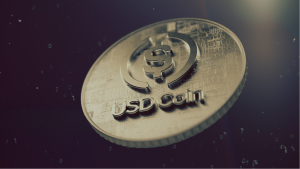 Source: Gorev Evgenii / Shutterstock.com
After last week's big stablecoin crash, picking a stablecoin as one of the best recession-proof cryptos to buy might seem a bit tone deaf. But USD Coin is different. The crashes we saw last week were largely tied to algorithmic stablecoins, which USD Coin is not.
Algorithmic stablecoins, like the recently collapsed TerraUSD (UST-USD), rely on automated, mathematic adjustments to keep their prices at their pegs. However, this technology has proven time and again that it's not foolproof. These algorithms can be easily overwhelmed, allowing for price fluctuations. USDC is a collateralized stablecoin, meaning it keeps its price by underlying each token 1:1 with another asset.
Of course, this method isn't necessarily fully effective either; developers can sometimes be ambiguous about the status of their reserves, or the fiat that comprises them. This isn't an issue for USD Coin, however. The network delivers monthly reports to users, breaking down reserves and how they change from month to month.
Recession-Proof Cryptos to Buy: Binance (BNB-USD)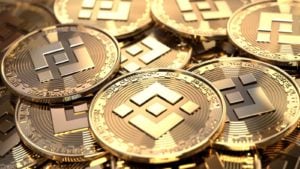 Source: Robert Paternoster / Shutterstock.com
Binance remains one of the best recession-proof cryptos to buy because, like Bitcoin and Ethereum, it is so large that it will likely always remain a crucial player in the crypto ecosystem. It has its own layer-1 network, lined with billions of dollars in TVL and thousands of dapps to its name. Throw all of this out the window though, and you still have the most compelling component of the Binance ecosystem in its exchange.
The Binance exchange is a worldwide service. In fact, it hosts one of the widest selections of accepted fiat currencies in the world, allowing users to buy crypto with 46 different fiats. It also boasts one of the widest portfolios of cryptos to trade on-platform, with 394 listings.
Of course, this large pool of tradable cryptos and fiats makes Binance one of the most usable exchanges anywhere in the world. As a result, it processes massive trading volumes each day. Today alone, Binance is processing over $14 billion in transactions. It's a well-established exchange that is a first choice among investors, making it likely to survive through periods of volatility.
On the date of publication, Brenden Rearick did not have (either directly or indirectly) any positions in the securities mentioned in this article. The opinions expressed in this article are those of the writer, subject to the InvestorPlace.com Publishing Guidelines.
More From InvestorPlace
Stock Prodigy Who Found NIO at $2… Says Buy THIS
It doesn't matter if you have $500 in savings or $5 million. Do this now.
Get in Now on Tiny $3 'Forever Battery' Stock
The post 5 Recession-Proof Cryptos to Buy Right Now appeared first on InvestorPlace.
InvestorPlace| InvestorPlace