6 Biotech Stocks to Buy Now Ahead of These June Catalysts
The market is beginning to turn the corner after a very uninspiring performance in most of the first half. Logic dictates that the rebound will likely be led by beaten-down sectors and stocks. On that count, pharma and biotech stocks are ideal…
The market is beginning to turn the corner after a very uninspiring performance in most of the first half. Logic dictates that the rebound will likely be led by beaten-down sectors and stocks. On that count, pharma and biotech stocks are ideal candidates for a stronger recovery, given their underperformance relative to the broader market over the past year and a half.
Any potential recovery in biotechs will become sustainable only if the anticipated technical bounceback is supported by fundamentals. Higher numbers of drug approvals, successes in clinical trials, acquisitions and a positive regulatory backdrop could go a long way toward restoring investor confidence in the sector.
Source: Chart By TradingView
New molecular entity (NME) approvals — indicator of innovation in drug research — are yet to pick up the pace. NMEs are drugs containing active ingredients that haven't been approved by the Food and Drug Administration in the past. Statistics provided by the FDA show that thus far in the year, 15 NMEs have been approved, less than the 25 approvals issued by the same time last year.
M&A news flow is beginning to pick up, among biotech stocks and generally. In late May, GlaxoSmithKline (NYSE:GSK) announced a deal to buy privately held U.S. vaccine maker Affinivax for up to $3.3 billion. This is on the back of the $1.9 billion Sierra Oncology (NASDAQ:SRRA) deal the company negotiated in April.
7 Overlooked Value Stocks to Buy Before Wall Street Catches On
When all is said and done, investing in biotech stocks is filled with risks. You either make mouth-watering gains or see your investment dollars wiped away completely. Informed decision making, therefore, is the key to success in biotech investing. The following are some biotech stocks that have key catalysts scheduled for June:
BLUE
Bluebird Bio
$3.16
MRNA
Moderna
$137.15
RYTM
Rhythm Pharma
$3.72
ACAD
Acadia Pharma
$17.90
BMY
Bristol-Myers Squibb
$75.17
AXSM
Axsome
$25.53
Bluebird Bio (BLUE)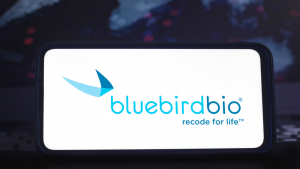 Source: rafapress / Shutterstock
Bluebird Bio (NASDAQ:BLUE) shares have been tracing a broader downtrend since peaking in early 2018. The gene therapy biopharma has had to face clinical trial, regulatory and commercialization setbacks that have forced it to announce cost cuts.
Since the start of the year, Bluebird Bio stock has slumped about 68%. The Massachusetts-based company can redeem itself if it can obtain approvals for two of its gene therapy candidates, named beti-cel and eli-cel. The former is being evaluated for beta thalassemia and the latter for cerebral adrenoleukodystrophy. Prescription Drug User Fee Act (PDUFA) goal dates for these two gene therapy candidates are Aug. 19 and Sept. 16.
PDUFA dates are deadlines by which the FDA is required to announce its verdict on the approvability/non-approvability of a drug.
Ahead of these two decision dates, Bluebird bio's beti-cel and eli-cell face FDA's Cellular, Tissue And Gene Therapies Advisory Committee on June 9-10. Positive recommendations by the FDA panel may fuel a rally in the stock.
Moderna (MRNA)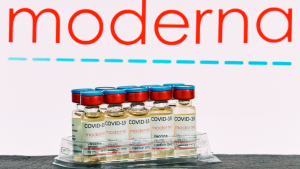 Source: Carlos l Vives / Shutterstock.com
Moderna (NASDAQ:MRNA) by virtue of being among the frontrunners among the biotech stocks in the Covid-19 vaccine race has reaped a windfall. From being a no-name for most investors ahead of the pandemic, the company has graduated to being a top vaccine company. Advance purchase agreements for Covid-19 vaccine in 2022 total about $21 billion, the company affirmed in its first-quarter earnings report in early May.
With the rest of Moderna's mRNA pipeline still a long way from commercialization, the only viable option is to leverage on an expanded user base for its vaccine. The Massachusetts-based company may strive to do exactly that if its application for expanding the authorization of Spikevax, its Covid-19 vaccine, is vetted by the FDA.
FDA's Vaccines and Related Biological Products Advisory Committee (VRBPAC) will deliberate on two separate applications from Moderna on June 14 and June 15. The FDA panel will discuss the authorization of the primary series of the vaccine for children and adolescents 6 years through 17 years of age, as well as for infants and children, 6 months through 5 years of age.
7 Stocks to Buy and Hold Forever in This Bear Market
Positive Adcom votes and authorizations for the expanded age group will likely results in incremental vaccine sales.
Rhythm Pharma (RYTM)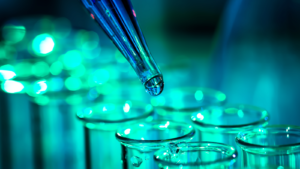 Source: motorolka / Shutterstock.com
Rhythm Pharma's (NASDAQ:RYTM) Imcivree has come up for FDA review for the expanded indications of Bardet-Biedl and Alström syndromes. The decision date is set for June 16. These syndromes are associated with severe obesity and hunger. Symptoms manifested include progressive vision loss, worsening of hearing, cardiomyopathy, renal disease, type 2 diabetes and endocrine abnormalities. The company estimates that prevalence of the disease in the U.S. is at 2,000-3,000.
Imcivree received its first nod in 2020, when it was approved for weight management in patients with obesity, stemming from three rare genetic conditions. It fetched the company revenue of $3.2 million in 2021.
Rhythm is looking for a commercial launch for the expanded indications in mid-2022.
Acadia Pharma (ACAD)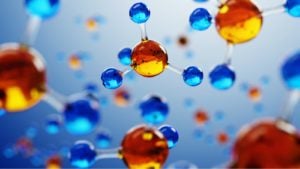 Source: Shutterstock
San Diego, California-based Acadia Pharma (NASDAQ:ACAD), the next of our biotech stocks, is a neuroscience-focused company. It has a commercial product in Nuplazid, which was approval for Parkinson's disease psychosis in 2016. The drug fetched revenues of around $115.5 million for the company in its first quarter.
Acadia Pharma is now seeking to expand Nuplazid's label to include Alzheimer's disease psychosis. The FDA turned down its supplemental new drug application for the indication earlier once. The company has since then resubmitted the application. Ahead of the Prescription Drug User Fee Act (PDUFA) goal date of Aug. 4, the Psychopharmacologic Drugs Advisory Committee will review the application on June 17.
7 Undervalued Large-Cap Stocks to Buy for June
A positive Adcom verdict will increase the odds of FDA approving the drug. Nuplazid has a peak sales potential of $2.18 billion for the indication by 2028.
Bristol-Myers Squibb (BMY)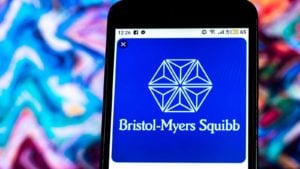 Source: IgorGolovniov / Shutterstock.com
Bristol-Myers Squibb's (NYSE:BMY) blood cancer drug Breyanzi, a CAR T-cell therapy, may add one more indication to its credit by the end of this month. The pharma giant has applied for expanding the label of the therapy to use it in earlier settings in adults with advanced large B-cell lymphoma (LBCL), especially when a first-line therapy has failed.
In early 2021, Breyanzi received its maiden approval for use in LBCL patients after two or more lines of systemic therapy. It fetched revenues of $44 million for the company in the first quarter of 2022. If Bristol-Myers Squibb is successful in getting the nod for the additional indication, the uptake of the therapy will likely improve.
The PDUFA goal date for deciding on the regulatory application is June 24.
The company has another regulatory decision on June 27, this time for an additional indication for Reblozyl, which it is co-developing with Merck (NYSE:MRK).
Axsome (AXSM)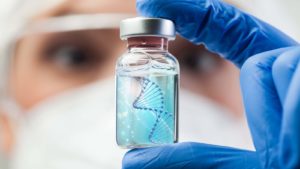 Source: Shutterstock
The last of our biotech stocks, once high-flying Axsome (NASDAQ:AXSM), has lost much of its sheen amid some adverse regulatory developments. As recently as last month, the FDA shot down the New York-based company's migraine drug application, delaying its entry into the commercial league.
The company now has an opportunity to take another shot with its AXS-05, a treatment candidate for major depressive disorder (MDD). In August 2021, just ahead of the then PDUFA goal date of Aug. 22, 2021, the FDA communicated its inability to complete the review of the application by the stipulated date.
The 7 Best Stocks to Buy for June 2022
Axsome received and agreed to post-marketing requirements proposed by the FDA, the company said in its first-quarter earnings report released in early May. Citing the interaction with the FDA, the company said it expects FDA approval to come through in the second quarter.
On the date of publication, Shanthi Rexaline did not have (either directly or indirectly) any positions in the securities mentioned in this article. The opinions expressed in this article are those of the writer, subject to the InvestorPlace.com Publishing Guidelines. 
More From InvestorPlace
Stock Prodigy Who Found NIO at $2… Says Buy THIS
It doesn't matter if you have $500 in savings or $5 million. Do this now.
Get in Now on Tiny $3 'Forever Battery' Stock
The post 6 Biotech Stocks to Buy Now Ahead of These June Catalysts appeared first on InvestorPlace.
InvestorPlace| InvestorPlace