6 Cheap Stocks To Buy Before They Take Off
These six cheap stocks to buy are good bargains, with low valuations, good earnings growth, and dividend yields. In these times when investors are looking for bargains, these stocks are worth buying.
The valuations of these stocks range from 4…
These six cheap stocks to buy are good bargains, with low valuations, good earnings growth, and dividend yields. In these times when investors are looking for bargains, these stocks are worth buying.
The valuations of these stocks range from 4 times to about 11 times earnings on a forward year basis. This is significantly below the market average and sets these stocks to take off. That could happen when the market sees how cheap they are.
7 Undervalued Large-Cap Stocks to Buy for June
Let's dive in and look at these stocks.
OVV
Ovintiv
$56.98
GS
The Goldman Sachs Group
$319.78
CVE
Cenovus Energy Inc
$23.49
AVT
Avnet
$47.87
NRIM
Northrim BanCorp
$40.84
QCOM
Qualcomm
$140.31
Cheap Stocks to Buy: Ovintiv (OVV)
Source: rafapress / Shutterstock
Ovintiv (NYSE:OVV) is a major oil and gas producer based in Denver, CO. Its earnings per share (EPS) is forecast to grow 33.5% from $10.57 per share to $14.11 in 2023.
At $57.24, Ovintiv has a forward P/E of just 4.34 times forward earnings for 2023. Moreover, the company pays an annual dividend of $1. That gives it a decent dividend yield of 1.77%. It has paid a dividend each year for the past 32 years and raised it each year for the past four years.
Ovintiv has been buying back its stock for the past two quarters. It bought $182 million in the past six months ending March 2022. On an annualized basis, that represents 2.5% of its $14.6 billion value.
With its low P/E, dividend yield and buyback yield, the stock is one of the best cheap stocks to buy.
Goldman Sachs (GS)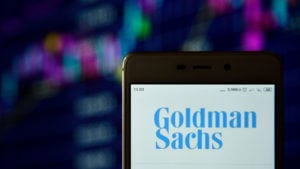 Source: Shutterstock
The Goldman Sachs Group (NYSE:GS) is a cheap bank. For 2022, 23 analysts have an average EPS forecast of $37.76, putting it on a forward P/E of 8.7. The P/E falls to 8.15 based on earnings forecast for 2023. That is very cheap for an investment bank with such a stellar reputation.
Goldman Sachs also pays an annual dividend of $8 per share, giving it a 2.45% dividend yield. The bank has paid dividends for the past 22 years, raising them in each of the past 5 years.
The 7 Best Stocks to Buy for June 2022
Goldman Sachs is very shareholder-friendly. Last quarter alone it bought back $2 billion of its shares. This makes it one of the best cheap stocks to buy.
Cenovus Energy (CVE)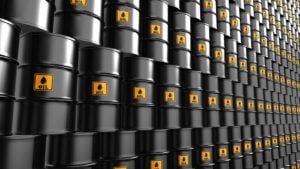 Source: Shutterstock
Cenovus Energy Inc (NYSE:CVE) is a Calgary, Canada-based oil and gas company that will show 10% growth next year based on analysts' expectations. They forecast EPS to grow from $2.86 to $3.15 per share in 2023.
At $23.55, CVE stock is trading at a forward P/E of just 7.69 times based on its 2023 earnings projections. That is cheap for a company with this solid 10% earnings growth prospects.
Moreover, Cenovus pays a variable dividend each quarter. Recently it declared a 10.5 cents Canadian dividend for Q2. Annually that works out to U.S. 32.88 cents, representing a dividend yield of 1.45%. But each quarter, the dividend yield will change with the quarterly declaration. This makes it one of the best cheap stocks to buy.
Avnet (AVT)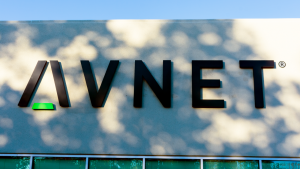 Source: Michael Vi / Shutterstock.com
Avnet (NASDAQ:AVT) pays a $1.04 dividend which gives it a 2.15% dividend yield. It's paid a dividend for the past eight years. Moreover, at $48.82 per share the stock is trading on a forward P/E of just 7.13
Earnings are forecast to hit $6.85 this year and $6.82 next year. This is mainly due to the higher price of chips and other technology-related items, as well as higher logistics-related revenue.
7 Beaten-Down Growth Stocks That Look Like Big Bargains Right Now
Avnet has low debt with a total debt-to-equity ratio of just 38%, making its financial situation secure. In addition, Avnet made $232 million in free cash flow (FCF) last quarter. This makes it one of the best cheap stocks to buy
Northrim BanCorp (NRIM)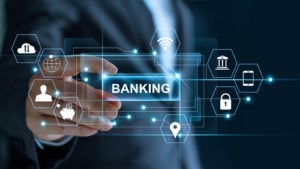 Source: PopTika/ShutterStock.com
Northrim BanCorp (NASDAQ:NRIM) is an Anchorage, Alaska community bank and home mortgage lending company. It is one of the best cheap stocks as it has an 8.6x P/E for this year and 6.5x for next year. This company has good growth prospects, and a 3.95% dividend yield.
The bank has hiked its dividend every year over the past 12 years. It has paid a dividend in each of the last 26 years.
Moreover, it has a tangible book value (TBV) of $194.4 million. Its stock market value of $245 million is only 26% over the TBV.
Moreover, analysts forecast that earnings will rise from $5.04 this year to $6.41 next year, a 27% growth rate. The cheap valuation, dividend yield, and growth make NRIM stock one of the best value stocks.
Cheap Stocks To Buy: Qualcomm (QCOM)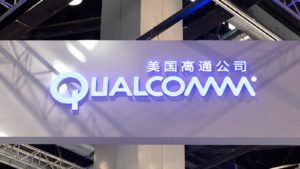 Source: testing / Shutterstock.com
Qualcomm (NASDAQ:QCOM) is a mobile technology firm with a huge patent portfolio and high earnings power. Analysts forecast $12.54 in earnings per share (EPS) this year, up 47.4% over last year.
For next year, analysts estimate 5% higher earnings at $13.06. At today's price, this gives QCOM a forward P/E ratio of just 10.75 times.
Moreover, this $3 dividend provides a good 2.09% dividend yield.
7 Retirement Stocks to Buy to Turbocharge Your Savings
Qualcomm has paid a dividend in each of the past 18 years. This means it will likely keep doing this even if there is a recession.
On the date of publication, Mark Hake did not hold (either directly or indirectly) any positions in the securities mentioned in this article. The opinions expressed in this article are those of the writer, subject to the InvestorPlace.com Publishing Guidelines.
More From InvestorPlace
Stock Prodigy Who Found NIO at $2… Says Buy THIS
It doesn't matter if you have $500 in savings or $5 million. Do this now.
Get in Now on Tiny $3 'Forever Battery' Stock
The post 6 Cheap Stocks To Buy Before They Take Off appeared first on InvestorPlace.
InvestorPlace| InvestorPlace