6 Quality Dividend Stocks to Buy With Secure Payout Ratios
When Wall Street is as wild as it is right now, investors may look to find portfolio safety among dividend stocks. And, these quality dividend stocks should catch their eye, as they all have low payout ratios. That means that dividends, as a p…
When Wall Street is as wild as it is right now, investors may look to find portfolio safety among dividend stocks. And, these quality dividend stocks should catch their eye, as they all have low payout ratios. That means that dividends, as a portion of earnings, are a low percentage. In turn, this ensures that investors can be confident that the company will keep paying the dividend, even if the pressures of a recession reduce earnings.
Here is a simple example. Most boards do not like to see dividends take up more than 40% to 45% of earnings, on a per-share basis. So let's assume a company makes $1 earnings per share (EPS) and pays out 22% or 22 cents in dividends per share (DPS).
If the company goes through a recession and sees a hit 33% hit to its earnings, the EPS will fall to 66.67 cents. Now the 22-cent dividend takes up just 33% of its 66.67 cents EPS. This is still well within the range of acceptability for the board to keep paying the dividend.
This is important since a stable dividend tends to evoke a stable stock price. If investors fear that a dividend cut is imminent, they will push the stock down ahead of time. At some point, management and the board are almost forced into cutting the dividend. But with a low payout ratio, these forces are less powerful during a recession.
7 Oversold Value Stocks to Buy for June
So, with all of that in mind, let's dive in and look at these six dividend stocks that investors should keep their eye on.
Ticker
Company
Price
HRB
H&R Block
$35.65
F
Ford
$13.44
RUTH
Ruth's Hospitality Group
$18.80
AAN
Aaron's
$18.70
EBAY
eBay
$47.60
ROST
Ross Stores
$81.47
Dividend Stocks to Buy: H&R Block (HRB)
Source: TippyTortue / Shutterstock
Everyone has to do their taxes, and that's where a tax prep software and services company like H&R Block (NYSE:HRB) comes in. In turn, this means the firm will always be in business and gives it high-quality earnings
Overall, H&R Block is forecast to earn $3.46 per share and $3.68 in the fiscal year to June 30, 2023. At a price of just under $36 per share, HRB stock now has a forward P/E multiple of 8.9 times.
Moreover, with its $1.08 per share, HRB's dividend yield of 3% makes the stock very attractive. That dividend is more than covered by the company's earnings, making the dividend very secure. So, overall, this is a steady-earner and high-yield dividend company.
In addition, it has paid dividends every year for the past 32 years. That makes investors want to buy and hold this stock on a long-term basis.
Ford (F)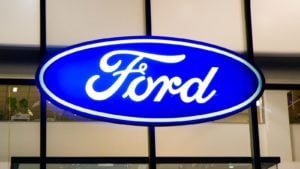 Source: Vitaliy Karimov / Shutterstock.com
In recent news, Ford (NYSE:F) announced on June 2 that it would invest $3.7 billion for assembly plants in three states to produce both electric vehicles (EVs) and gasoline-powered cars. This includes $2 billion to speed up the production of its electric Ford 150 Lightning electric pickup at three U.S. manufacturing plants.
In turn, that will increase its output of EV pickups to 150,000. Unfortunately, though, that's still lower than the 1.4 million EVs that Tesla (NASDAQ:TSLA) will produce this year.
These trucks are high margin and will elevate its earnings this year and next. For example, analysts now forecast EPS will rise by 12% from $1.93 to $2.16 by the end of 2023.
Thus, this makes Ford stock very cheap. At around $13.50 per share now, it is on a forward multiple of just 6.4 times for 2023. That is more than sufficient to cover its 30 cents annual dividend and puts its payout ratio at just 13.9% of its forecast $2.16 earnings for 2023.
7 of the Best Stocks to Buy Now if You Have $100 to Spend
Moreover, this gives Ford stock a very attractive 2.22% dividend yield. This makes F stock one of the best quality dividend stocks.
Dividend Stocks to Buy: Ruth's Hospitality Group (RUTH)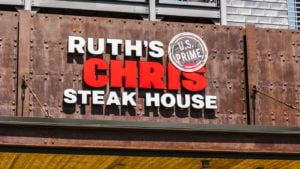 Source: Jonathan Weiss / Shutterstock.com
Ruth's Hospitality Group (NASDAQ:RUTH) runs 150 Ruth's Chris Steakhouse restaurants (company and franchise-owned). The company is forecast to earn $1.36 for the year ending 2022.
That puts its multiple, at $18.95 as of June 4, at just 13.9x for 2022. Moreover, with EPS rising 19.1% to $1.62 in 2023, RUTH stock is very cheap at 11.7x.
Moreover, with its dividend at 26 cents, its payout ratio is just 19% for the year ending 2022. That is very low and ensures that the company can keep paying the dividend. Its 1.37% dividend yield seems very secure as a result.
This makes the stock one of the best quality dividend stocks for investors to consider jumping into.
Aaron's (AAN)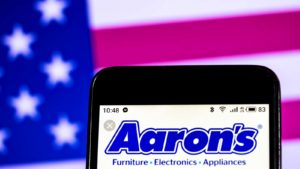 Source: IgorGolovniov / Shutterstock.com
Aaron's (NYSE:AAN) has 1,074 stores and 236 independently owned franchised stores that provide lease-to-own furniture, electronics, and other products. The company's same-store sales just rose 9.6% on a two-year basis during the first quarter.
Moreover, analysts now project sales will keep rising 8.5% next year to $2.56 billion. On top of that earnings are forecast to rise 13% to $3.13 per share in 2023. That puts AAN stock, at $18.47 on June 3, on a forward multiple of just 5.9x. This is a very low multiple.
On top of that, the dividend is only 41 cents, but it produces a dividend yield of 2.22%. And the 41 cents dividend represents just 14.8% of the forecast earnings of $2.77 in 2022. That is a very low payout ratio and ensures that the company can keep paying the dividend even if a recession lowers its revenue and earnings from the present forecasts.
7 Growth Stocks to Buy After Any Market Dive
This makes Aaron's one of the best quality dividend stocks on this list.
Dividend Stocks to Buy: eBay (EBAY)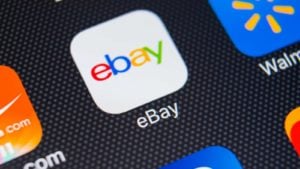 Source: BigTunaOnline / Shutterstock.com
eBay, Inc (NASDAQ:EBAY) is a well-known marketplace for goods and unique items. It acts as an exchange that takes a fee from every transaction.
Right now EBAY stock is very cheap now. It trades for just 10.7 forecasts for earnings of $4.40 in 2023, with the stock price at $47.09 on June 9. Moreover, its dividend is set at 88 cents, or just 22% of its $4.00 EPS forecast for 2022.
That is a low payout ratio and ensures that the company has plenty of earnings power to cover the dividend. This is important since eBay has just started paying a dividend in the past three years.
Given its growth, low multiple, low payout ratio, and low P/E ratio, this is probably the best of the quality dividend stocks on this list.
Ross Stores (ROST)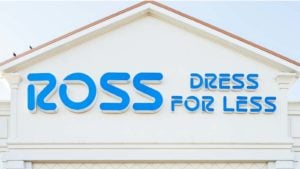 Source: Andriy Blokhin / Shutterstock.com
Ross Stores (NASDAQ:ROST) owns and operates about 1,649 Ross Dress for Less stores and 303 dd's DISCOUNTS stores throughout the US. Everyone loves a bargain, and that is what you can find in these stores.
In fact, the ROST stock is also a bargain as well. For example, the stock yields 1.41% and trades on a forward P/E multiple of just 15.9x. Analysts forecast the earnings will rise by 16.6% for the year ending Jan. 1, 2024. Granted that is over one year in the future, but it shows that analysts don't forecast a recession in its earnings.
Moreover, given that the dividend at $1.17 represents just 26% of its earnings forecast for 2022 of just $4.47, this gives it a low and sustainable payout ratio. Combined with its dividend yield, growth rate, and P/E, ROST stock looks like a quality dividend stock.
On the date of publication, Mark Hake did not hold (either directly or indirectly) any positions in the securities mentioned in this article. The opinions expressed in this article are those of the writer, subject to the InvestorPlace.com Publishing Guidelines.
More From InvestorPlace
Stock Prodigy Who Found NIO at $2… Says Buy THIS
It doesn't matter if you have $500 in savings or $5 million. Do this now.
Get in Now on Tiny $3 'Forever Battery' Stock
The post 6 Quality Dividend Stocks to Buy With Secure Payout Ratios appeared first on InvestorPlace.
InvestorPlace| InvestorPlace