7 A-Rated Stocks to Buy for Less Than $10
Some stocks under $10 are cheap for a reason, but there are other stocks under $10 that are solid long-term investments.
There are all sorts of equities from which to choose when building your portfolio. While there are arguably great names at…
Some stocks under $10 are cheap for a reason, but there are other stocks under $10 that are solid long-term investments.
There are all sorts of equities from which to choose when building your portfolio. While there are arguably great names at high prices, it's important that investors don't overlook quality stocks to buy for less than $10.
Some of these names don't carry the cache or prominence of a blue-chip stock, but the returns that they offer can be enticing.
On top of that, each of the names on this list carries an "A" rating in my Portfolio Grader, which is my free tool to evaluate stocks based on earnings, momentum and fundamentals.
Here are seven stocks under $10 that you shouldn't overlook the next time you consider your portfolio.
CPG
Crescent Point Energy
$5.89
ARCO
Arcos Dorados Holdings
$6.86
EGY
Vaalco Energy
$4.18
ITUB
Itau Unibanco Holding
$5.35
KOS
Kosmos Energy
$4.98
NL
NL Industries
$7.60
ADMA
ADMA Biologics
$2.35
Crescent Point Energy (CPG)
Source: zhengzaishuru / Shutterstock.com
Crescent Point Energy (NYSE:CPG) is an oil producer with operations in central Alberta and southern Saskatchewan in Canada, as well as in North Dakota in the United States. It produces between 130,000 and 134,000 barrels of oil per day.
CPG stock is up more than 43% in the last 12 months, even though it's fallen in recent weeks as oil prices declined. But with a barrel of oil still priced at more than $80, there's plenty of profit to be had with Crescent Point.
The company is also doing a respectable job of returning value to shareholders. It recently announced an increase of its quarterly dividend to 8 cents per share, and the company repurchased 7 million shares of CPG stock since July.
CPG stock has an "A" rating in the Portfolio Grader.
Arcos Dorados Holdings (ARCO)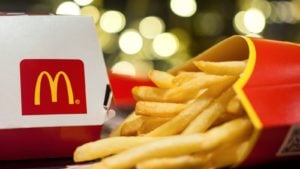 Source: 8th.creator / Shutterstock.com
If you're in Latin America and craving some McDonalds (NYSE:MCD) grub, you're turning to Arcos Dorados Holdings (NYSE:ARCO). The Uruguay-based company has the master franchise rights for McDonalds in Latin America and the Caribbean. (Arcos Dorados is Spanish for "golden arches.")
The company is the largest independent McDonald's franchisee in the world, with more than 2,250 restaurants in 20 countries.
So far in 2022, business has been good. While the greater stock market is in the red, ARCO stock is up more than 29% on the year. Earnings in the second quarter were mixed, with revenue of $887.9 million beating analysts' expectations for $808.95 million.
The company only reported earnings per share of 7 cents while the Street expected earnings of 13 cents per share. Numbers like these are what put ARCO on track to be one of the best stocks under $10 out there.
ARCO is in a good position to keep the burgers (and the profits) rolling in. It has an "A" rating in the Portfolio Grader.
Vaalco Energy (EGY)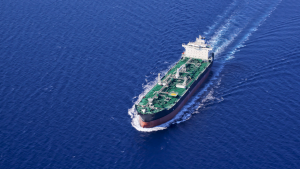 Source: Igor Karasi / Shutterstock.com
Houston-based Vaalco Energy (NYSE:EGY) is a company in transition. The oil exploration and production company is planning to merge with TransGlobe Energy (NYSE:TGA) in an all-stock deal.
Vaalco says the merger will allow the companies to create "a world-class African-focused E&P company supporting sustainable growth and stockholder returns."
While EGY stock is down slightly since the July announcement, I think the market isn't appreciating the value of the soon-to-be merged company. Vaalco says it will increase its annual dividend payment to 25 cents per share – and a bigger dividend is always a welcome thing.
For the second quarter, EGY stock posted earnings of $110.98 million, beating analysts' estimates of $107.09 million. The stock is also up more than 60% in the last year making it one of the hottest stocks under $10 to buy.
Vaalco Energy stock has an "A" rating in the Portfolio Grader.
Itau Unibanco Holding (ITUB)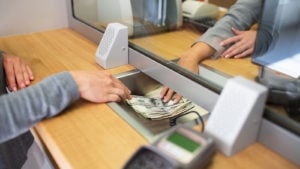 Source: Syda Productions / Shutterstock.com
Itau Unibanco Holding (NYSE:ITUB) isn't a household name. But if you like bank stocks – and if you like solid returns – then you should get acquainted with this Brazilian-based bank.
Itau Unibanco is the second-largest bank in Latin America, with branches in North America, Europe and Asia. It sports a market capitalization of more than $50 billion and enjoys a broad global reach.
Earnings for the second quarter were more than solid, with revenue of $35.25 billion beating analysts' estimates of $33.47 billion. EPS of 78 cents was 2 cents per share better than predicted.
On top of that, ITUB stock is up nearly 50% so far in 2022 – much better than any of the big U.S.-based bank stocks. ITUB has an "A" rating in the Portfolio Grader.
Kosmos Energy (KOS)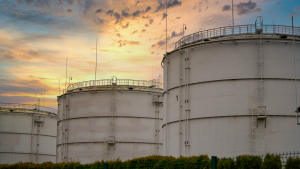 Source: OlegRi / Shutterstock
Kosmos Energy (NYSE:KOS) is another exploration and production company with operations in the Gulf of Mexico. But it also has operations in offshore fields off Ghana, Equatorial Guinea, Mauritania and Senegal.
The stock price is down 30% since June, corresponding with the drop in oil prices. But for the year, Kosmos still is showing a 64% return, and profits should continue to roll in with the price of oil at this point.
Quarterly earnings have been consistently good for Kosmos. In the second quarter, revenue of $620.88 million was better than the expected $578.54 million. EPS of 28 cents per share also beat expectations of 17 cents EPS. Following the earnings report, Barclays raised its price target for KOS stock from $10.40 to $11.60.
KOS stock has an "A" rating in the Portfolio Grader.
NL Industries (NL)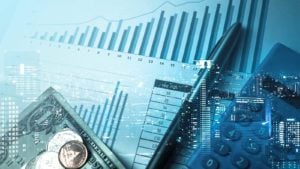 Source: Shutterstock
When you think about the concept of the sum being greater than its parts, then NL Industries (NYSE:NL) comes to mind. The holding company has a 30% stake in chemical company Kronos Worldwide (NYSE:KRO). It also has an 87% stake in CompX International (NYSEAMERICAN:CIX), which has an engineered components maker.
NL Industries has a market cap of $390 million – pretty much the same value as its stake in Kronos. Then factor in that its CompX stake is worth $193.8 million, and you see there's plenty of value to be had in NL stock.
NL Industries is up 8% so far this year, and has an "A" rating in the Portfolio Grader.
ADMA Biologics (ADMA)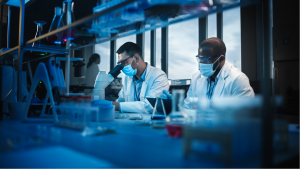 Source: Gorodenkoff / Shutterstock.com
With offices in New Jersey and Florida, ADMA Biologics (NASDAQ:ADMA) is an end-to-end biopharmaceutical company. It's known for plasma-derived treatments for patients with compromised immune systems. It also got approval from the FDA last year for an expanded manufacturing process to increase production of its Intravenous Immune Globulin (IVIG).
For the second quarter, revenue of $33.91 million beat analysts' expectations of $31.81 million. Earnings were a loss of 7 cents per share, but that was better than the anticipated loss of 8 cents per share.
ADMA stock is up 81% so far this year and gets an "A" rating in the Portfolio Grader.
On the date of publication, Louis Navellier has a position in ARCO and KOS. Louis Navellier did not have (either directly or indirectly) any other positions in the securities mentioned in this article.
On the date of publication, the InvestorPlace Research staff member primarily responsible for this article did not hold (either directly or indirectly) any positions in the securities mentioned in this article.
Louis Navellier, who has been called "one of the most important money managers of our time," has broken the silence in this shocking "tell all" video… exposing one of the most shocking events in our country's history… and the one move every American needs to make today.
More From InvestorPlace
Buy This $5 Stock BEFORE This Apple Project Goes Live
The Best $1 Investment You Can Make Today
Early Bitcoin Millionaire Reveals His Next Big Crypto Trade "On Air"
The post 7 A-Rated Stocks to Buy for Less Than $10 appeared first on InvestorPlace.
InvestorPlace| InvestorPlace