7 Cheap Cryptos to Buy That Are Seriously Overlooked
If you laugh in the face of extreme danger, then these cheap cryptos flying under the radar might be of interest to you.
Internet Computer (ICP) — Designed for the expansion of smart contracts at a much larger scale, ICP is fundamentally…
If you laugh in the face of extreme danger, then these cheap cryptos flying under the radar might be of interest to you.
Internet Computer (ICP) — Designed for the expansion of smart contracts at a much larger scale, ICP is fundamentally intriguing and priced at an incredible discount to its highs.
Qtum (QTUM) — Leveraging a proof-of-stake protocol, Qtum aims to enhance the open-source nature of the blockchain and improve the viability of value transfer mechanisms.
Bancor (BNT): Billed as the first decentralized trading protocol, it is a purely democratic financial market, enabling myriad potential synergies.
OKB (OKB): A crypto released by the OK Blockchain Foundation and Maltese crypto exchange, OKEx, OKB features tremendous support and volume.
Kava (KAVA): A token tied to a layer-1 blockchain, KAVA represents an evolution in speed and convenience and it's also one of the cheap cryptos to buy.
Kadena (KDA): Leveraging the security of the original virtual currency with unprecedented throughput, KDA is both utilitarian and one of the most compelling cheap cryptos to buy.
Klaytn (KLAY): Focusing on popular innovations like the metaverse and gamefi, KLAY is also the riskiest member among cheap cryptos to buy.
Source: Wit Olszewski / Shutterstock.com
At times, editorial direction and personal beliefs clash, as is the case with the cryptocurrency market, where I have cautioned InvestorPlace readers about getting too deeply involved in the sector. Nevertheless, I'm fully aware that not everyone shares my opinion. Further, some folks like to ramp up their risk-reward profile. If that's you, then these cheap cryptos to buy should be on your radar.
Fundamentally, if you had to take a wager on virtual currencies, most analysts will point you to proven names like Bitcoin (BTC-USD) or Ethereum (ETH-USD). However, with more than 19,000 coins and tokens at your disposal, it helps to broaden your horizon. In addition, the volatility that has taken down global markets has created an opportunity for cheap cryptos to buy.
7 REITs to Buy for the Second Half of 2022
Still, some words of caution before we proceed. First, I'm going to head to the sidelines so if you decide to move forward, I'll be watching from the stands. Second, these ideas are lesser known than your top-tier virtual currencies. While that may amplify the upside, relatively lower trading volume (compared to the majors) could make these cheap cryptos to buy wildly unpredictable.
You've been warned.
Symbol
Name
Price (as of 14:46 GMT, 5/22)
1-Month Low/High
ICP
Internet Computer
$8.22
$7.86-$8.34
QTUM
Qtum
$4.07
$3.88-$4.11
BNT
Bancor
$1.37
$1.22-$2.24
OKB
OKB
$12.39
$12.11-$12.49
KAVA
Kava
$2.79
$2.73-$2.87
KDA
Kadena
$2.61
$2.51-$2.67
KLAY
Klaytn
$0.4656
$0.4288-$0.4665
Internet Computer (ICP)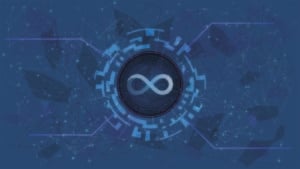 Source: Shutterstock
One of the more practical and utilitarian names among cheap cryptos to buy, Internet Computer (ICP-USD) represents a project focused on the expansion of smart contracts at a larger scale. Just to bring everyone to the same page, smart contracts are designed to be "executable" via decentralized protocols as opposed to dependency on third-party intermediaries such as brokers or attorneys.
Strictly on the basis of cheap cryptos to buy, ICP is difficult to ignore. Upon its introduction, the coin was trading hands for around $365, though it quickly settled into an established range around $40. As I write this, ICP is only a few cents above $8, representing approximately a 98% decline from its peak price.
Of course, that alone is not enough to justify exposure to Internet Computer. However, the combination of utility, relative discount and general awareness (it's ranked Number 37 in terms of market capitalization) makes it an intriguing idea among cheap cryptos to buy.
Qtum (QTUM)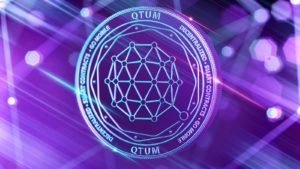 Source: Shutterstock
A growing controversy among virtual currencies, including cheap cryptos to buy, is their collective energy consumption regarding mining initiatives. However, advanced protocols like proof of stake (PoS) — which emphasizes engagement of the target network as opposed to brute computing power — may help shift the discussion positively. Therefore, the Qtum (QTUM-USD) architecture, which utilizes PoS, may draw attention from hardcore blockchain proponents.
In addition, the network aims to enhance the open-source nature of the blockchain, along with improving the technology's value transfer mechanism. In other words, Qtum seeks to add even more convenience and practicality to the proven functions of decentralized networks, arguably making it less aspirational and more contemporarily relevant.
7 Dividend Stocks to Boost Your Retirement Savings
For the patient speculator, QTUM is one of the cheap cryptos to buy relative to prior peaks. Last year, QTUM was trading around $26 and in early 2018, it was driving toward the three-digit mark. At time of writing, the coin is trading slightly above $4.
Bancor (BNT)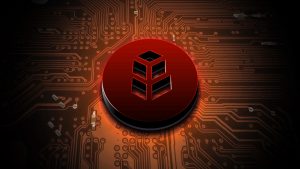 Source: ARTEMENKO VALENTYN / Shutterstock
According to its website, Bancor (BNT-USD) is the first decentralized trading protocol, which is actually a lot more profound than it appears on paper. As you know, a centralized exchange — such as your typical stock market in a developed nation — requires many moving parts and intermediaries. Further, the sheer volume of capital involved necessarily makes administrative participation in the arena a rarefied concept.
With Bancor, this entire model is flipped on its head. As its website explains, the network empowers traders, liquidity providers and developers to participate in and build an open financial marketplace. Even better, no barriers to entry exist. Therefore, Bancor eliminates the elitism that's often found in top investment market exchanges.
Now, whether that translates to robust upside for BNT is another story. What makes it compelling, though, is that it's one of the cheap cryptos to buy for speculators. At a price of around $1.37, it's significantly less than last year's peak of over $9 a pop.
OKB (OKB)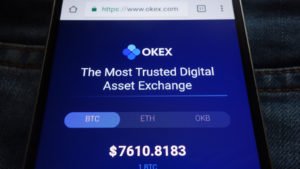 Source: Piotr Swat / Shutterstock.com
According to Coinmarketcap.com, OKB (OKB-USD) is a "cryptocurrency released by the OK Blockchain Foundation and Maltese crypto exchange, OKEx. The exchange is one of the largest in the world and currently ranks third in liquidity, fourth in trading volume, and provides a wide selection of trading pairs."
The main benefit to OKB is its tremendous support and trading volume, particularly as one of the cheap cryptos to buy that's a few places outside the top 50 of digital assets ranked by market cap. Again, with over 19,000 cryptos to choose from, rival altcoins face the risk of becoming zombies if they don't attract attention. So far, plenty of eyeballs are zeroing in on OKB, providing some confidence to gamblers.
7 REITs to Buy for the Second Half of 2022
To be fair, OKB is one of the riskiest ideas among cheap cryptos to buy because of its worrying technical posture. Following a decisively bullish trend channel from its debut in 2019 to around mid-January of this year, suddenly, the trajectory has taken on a bearish tilt. Frankly, it needs to move higher soon or potentially suffer further declines.
Kava (KAVA)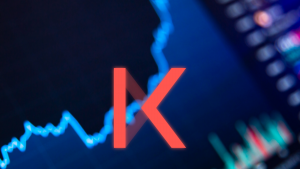 Source: shutterstock.com/Ivan Babydov
Initially, Bitcoin changed the world when it introduced the concept of the blockchain and decentralized financial applications. No longer were human intermediaries necessary to transfer assets of economic value between people and across borders. However, innovations rarely sit still, instead drawing ample proposals for improvement, which brings us to Kava (KAVA-USD).
One of the more technically advanced cheap cryptos to buy, the Kava network is a layer-1 blockchain, which means that it brings together solutions to enhance an underlying base protocol, often to facilitate greater scale. In this case, Kava combines the speed and interoperability of the Cosmos (ATOM-USD) network with the developmental rigor of Ethereum.
What should be particularly interesting for traders is that KAVA strikes a balance among cheap cryptos to buy, offering fundamental relevance with an entry point that doesn't completely feel like catching falling knives. Still, KAVA has been mired in a bearish trend channel since August of last year so caution and extreme due diligence are warranted.
Kadena (KDA)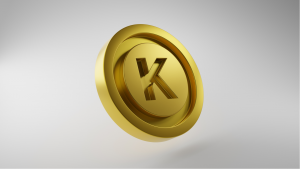 Source: Shape Your Brand / Shutterstock.com
Although many analysts — if not most by now — agree that Bitcoin has been a gamechanger in the capital markets, one of its technical issues is its relatively laggard nature. Basically, the creator(s) of Bitcoin apparently didn't anticipate how popular it would become and thus the architecture is rather antiquated by modern blockchain standards. So, that's where Kadena (KDA-USD) attempts to save the day.
Utilizing a proof-of-work (PoW) protocol, Kadena combines the PoW consensus mechanism undergirding Bitcoin with directed acyclic graph (DAG) principles to make a more scalable version of BTC. Basically, Kadena integrates the security of the original crypto while offering tremendously faster execution speeds. It is Bitcoin reimagined, making KDA one of the more enticing cheap cryptos to buy.
7 Dividend Stocks to Boost Your Retirement Savings
At time of writing, Kadena coins are trading hands at less than $3. During the peak of the November rally last year, KDA was priced above $24, a remarkable comparison to its "penny stock" days. Still, KDA will need to spark traction to gain confidence among shaken traders.
Klaytn (KLAY)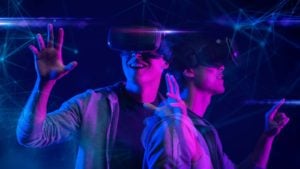 Source: Shutterstock
It's confession time. Out of the cheap cryptos to buy on this list, I have the least confidence in Klaytn (KLAY-USD). It's not that I dislike the project per say. However, its focus on popular innovations such as the metaverse and gamefi have me worried. Personally, I don't see connected solutions like the metaverse going anywhere because it doesn't appear to improve anything.
Basically, the metaverse is an answer to a question that no one's asking. Of course, being that the internet is a vibrant place for opinions, I'm sure millions if not billions disagree. That's fine. If you want another reason to be careful about KLAY, it's the underlying technical posture.
At its peak in March 2021, the Klaytn coin was trading for over $4 a pop. Today, it's trading for just under 47 cents, which is a stunning drop. However, the severity and velocity of its decline this year suggests that more pain could come. Still, the boldest risks can occasionally yield life-changing profitability.
I'll leave it to you to decide what you think KLAY's fate will be.
On the date of publication, Josh Enomoto held a LONG position in BTC and ETH. The opinions expressed in this article are those of the writer, subject to the InvestorPlace.com Publishing Guidelines.
More From InvestorPlace
Stock Prodigy Who Found NIO at $2… Says Buy THIS
It doesn't matter if you have $500 in savings or $5 million. Do this now.
Get in Now on Tiny $3 'Forever Battery' Stock
The post 7 Cheap Cryptos to Buy That Are Seriously Overlooked appeared first on InvestorPlace.
InvestorPlace| InvestorPlace