7 Cheap Long-Term Stocks to Buy Now
These cheap long-term stocks are on sale now, and should reward you once a rebound starts in the stock market.
Ford (F): An automotive giant at a cheap price hard to ignore now.
Vale S.A. (VALE): Offering the best words, a cheap price an…
These cheap long-term stocks are on sale now, and should reward you once a rebound starts in the stock market.
Ford  (F): An automotive giant at a cheap price hard to ignore now.
Vale S.A. (VALE): Offering the best words, a cheap price and a high dividend yield ideal for patient investors.
Petrobras (PBR): A huge dividend yield lowers a lot the risk of buying it now and the stock has delivered solid returns in 2022 against the broader stock market weakness.
Altice USA (ATUS): Solid profitability growth and consistent positive free cash flow generation.
Lloyds Banking Group (LYG): The largest U.K. retail and commercial financial services provider had a robust 2021 year.
Nucor Corporation (NUE): A sales growth of more than 81% in 2021 builds a very bullish scenario.
BHP Group Limited (BHP): The world's largest mining company can benefit from increased demand for copper as the future of mobility is electrification.
Source: Shutterstock
The weak U.S. stock market performance in 2022 has been a result of geopolitical risks, a tighter monetary policy by the Federal Reserve to address inflation, concerns about global economic growth and, to some extent, valuation worries after a strong performance for all major indices in 2021. After the selloff in the first five months of 2022, it is now time to find some cheap long-term stocks to buy.
Luckily, there are many opportunities.
Investing for the long term avoids the constant monitoring of stock prices and the stress about the volatility in the capital markets that quicker-moving traders face.
These stocks have strong fundamentals and, with a return to the risk-on mood, they have the potential to deliver strong returns. The wild fluctuations in the equities will not go away, so it is better to invest for the long-term, pick stocks that have a history of sound financial performance and minimize the anxiety in investing.
Remember that while it is always a great investment idea to buy low, waiting for good, cheap stocks to move even lower to buy can sometimes lead to missed opportunities.
7 Dividend Stocks to Boost Your Retirement Savings
Be patient, be prudent and be confident that you have picked some of the best cheap long-term stocks at rock-bottom prices.
F
Ford
$12.50
VALE
Vale S.A.
$16.72
PBR
Petrobras
$15.42
ATUS
Altice USA
$10.79
LYG
Lloyds Banking Group
$2.15
NUE
Nucor Corporation
$119.97
BHP
BHP Group Limited
$67.32
Ford (F)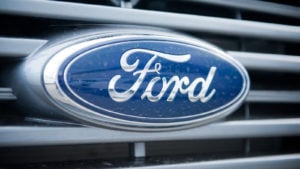 Source: JuliusKielaitis / Shutterstock.com
Ford (NYSE:F) is an automotive giant founded in 1903, currently operating through three segments: automotive, mobility and Ford Credit. It is well-positioned to be a leader in the era of increasingly autonomous vehicles with its mobility division.
Its shares have losses of nearly 40% in 2022, making them too cheap now to ignore.
Apart from being cheap, F stock has a forward dividend and yield of 40 cents and 3.1% respectively.
The trailing-12-months price-earnings ratio of 4.5 is very low, but this automotive stock is not a value trap. With a price/sales (FWD) of 0.36, it trades at a discount of over 60% compared to the median price/sales (FWD) of the Consumer Discretionary sector. The GAAP PEG (TTM) of 0.02 and price/sales (TTM) of 0.38 make shares of Ford very cheap now.
The median target is $18, and the high estimate is $32, signaling there is a lot of upside potential.
Vale S.A. (VALE)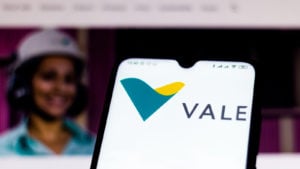 Source: rafapress / Shutterstock.com
Vale S.A. (NYSE:VALE) is a seller of iron ore and iron ore pellets for steelmaking in Brazil and other countries. The company was founded in 1942 and its shares have gains of nearly 19% year-to-date, but have witnessed a one-month selloff of -11% and have losses of -21% for the past year.
The shares of Vale combine the best of both worlds in investing — an attractive valuation and a dividend yield that generates plenty of passive income. The P/E ratio (TTM) of 3.3 is dirt cheap and the forward dividend and yield of $2.23 and 14.3% are great for patient investors.
The GAAP PEG (TTM) of 0.03 is indicative of a deep value stock.
7 Undervalued Stocks to Buy Before Investors Catch On
The average price estimate is $21.45 and the high estimate is $25.50, with the latter representing nearly 60% upside potential.
Petrobras (PBR)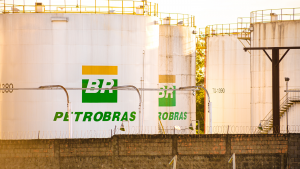 Source: rafastockbr / Shutterstock.com
Petrobras (NYSE:PBR) is a producer, and seller of oil and gas in Brazil and around the world. The soaring energy prices in 2022 build a very bullish case for this oil producer. It is a perfect candidate for a long-term investment, especially given the fact that it has a forward dividend and yield of $4.39 and 29.1% respectively.
That is a massive dividend yield that annually pays you about 30% of the current stock price level of around $15. Even if the stock falls that much, the dividend yield is enough to protect you from the loss. Imagine what will happen to the upside. You get capital appreciation and a very high dividend yield, and your total return can grow significantly.
Investors have taken notice of this investment opportunity as PBR stock has gains of nearly 39% in 2022.
The P/E ratio (TTM) of 4.1 remains too low after the rally year-to-date. The median target is $16.10, and the high estimate is $19.50.
Altice USA (ATUS)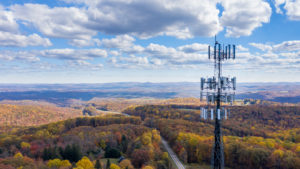 Source: Steve Heap / Shutterstock
Altice USA (NYSE:ATUS) is a provider of broadband communications and video in the U.S., Canada, Puerto Rico and the Virgin Islands. The U.S. version of the company was founded in 2015.
Looking for cheap long-term stocks makes ATUS a prime candidate. It is not just the P/E ratio (TTM) of 5.4 that makes it very cheap. It is the fact that the shares have losses of nearly 33% in 2022 and are on sale, ready to reward the investors who have the patience to wait until the median target of $14 is achieved — an upside potential of nearly 50%.
Another thing to like about Altice USA is that the company has a solid profitability trend and generates consistent and positive free cash flows.
7 Oil Stocks to Buy With Safe Dividends
In 2021 net income grew 127% to $990.31 million. The price/sales (TTM) of 0.42 and GAAP PEG (TTM) of 0.1 reveal a great bargain today.
Lloyds Banking Group (LYG)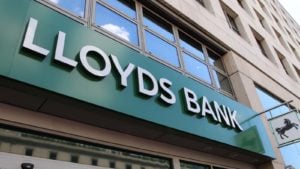 Source: Tomasz Bidermann / Shutterstock.com
Lloyds Banking Group (NYSE:LYG) provides financial services in the United Kingdom and was founded in 1695.
On its website, the firm mentions a highlight from its 2022 Q1 interim management statement: "A solid financial performance, with strong income growth and capital build, demonstrating the consistent strength of our business model."
Lloyds Banking Group is the largest U.K. retail and commercial financial services provider, with 26 million customers. It is strange to me that LYG stock has a price of $2.15, making it a penny stock. Amid the broader stock market selloff, shares of Lloyds Banking Group have losses of approximately 16% in 2022.
But it means patient, long-term investors can invest now for cheap and wait for analysts to prove they are correct. LYG stock boasts with a forward dividend and yield of 11 cents and 4.9% respectively, and a P/E ratio (TTM) of 5.8. The one-year estimate is $2.90.
Nucor Corporation (NUE)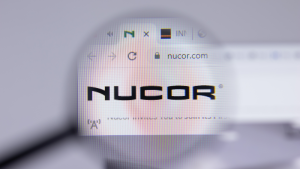 Source: Postmodern Studio / Shutterstock
I mentioned Nucor Corporation (NYSE:NUE) in some of my previous articles on InvestorPlace and I still see a bullish thesis. The steel producer had rallied until April 21, reaching a price of nearly $176, but has fallen to a recent stock price of approximately $120. This one-month decline of 28% gives us a great investment opportunity today.
Check the P/E ratio (TTM) of 4.34 and you get the first feeling of a cheap but high-quality stock that pays a small forward dividend yield of 1.7%.
2021 was an exceptional year for Nucor. Its sales increased by 81.15% and net income soared by 847.57%.
The 7 Best Long-Term Stocks to Buy Now
Analysts are optimistic about Nucor shares that have a GAAP PEG (TTM) of 0.01.
The median price target is $147, and the high target is $180.
BHP Group Limited (BHP)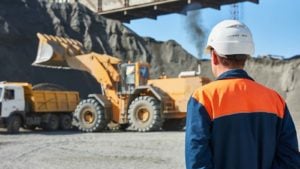 Source: Shutterstock
The last of our cheap long-term stocks, BHP Group Limited (NYSE:BHP) is the world's largest mining company. The materials it mines include copper, silver, zinc, molybdenum, uranium and gold among other commodities and precious metals.
Copper is a major component in electric vehicles, from wiring, electric motors and batteries to inverters. We're moving steadily toward pure electric vehicles, so BHP Group Limited has a great economic future.
BHP stock seems resilient, with gains of nearly 11% in 2022. It has declined approximately 14% in the past month. And it has a P/E ratio (TTM) of 10.5.
There's also the high forward dividend yield of 11%, making BHP stock a high-quality dividend stock. Add a third point for the GAAP PEG (TTM) of 0.09. Combine these points with the one-year target of $71.52 and you have plenty of reasons to invest in BHP stock for the long -term.
On the date of publication, Stavros Georgiadis, CFA  did not have (either directly or indirectly) any positions in the securities mentioned in this article. The opinions expressed in this article are those of the writer, subject to the InvestorPlace.com Publishing Guidelines.
More From InvestorPlace
Stock Prodigy Who Found NIO at $2… Says Buy THIS
It doesn't matter if you have $500 in savings or $5 million. Do this now.
Get in Now on Tiny $3 'Forever Battery' Stock
The post 7 Cheap Long-Term Stocks to Buy Now appeared first on InvestorPlace.
InvestorPlace| InvestorPlace