7 Cheap Stocks to Buy for June 2022
There are still plenty of cheap stocks out there. And by that I mean stocks that are trading at low price to earnings and sell for around $15 share or less.
We've seen some pretty encouraging action in the stock market in the past few we…
There are still plenty of cheap stocks out there. And by that I mean stocks that are trading at low price to earnings and sell for around $15 share or less.
We've seen some pretty encouraging action in the stock market in the past few weeks, but remember, the S&P 500 is still down about 13% year to date, and the NASDAQ 100 is down about 22%.
There may be more downside here. The market volatility was a naturally occurring condition before the central banks stepped in and cooled off the global economy for the past decade or more.
Now, as central banks loosen their grips, there is a massive amount to process. Huge amounts of cash sloshing around, low unemployment, higher wages, rising interest rates and inflation.
And that doesn't even take into account the supply chain issues — China is still on lockdown — an active war in Europe and huge commodity demand and supply issues.
7 Overlooked Value Stocks to Buy Before Wall Street Catches On
All these cheap stocks are well-positioned to not only survive but thrive in coming quarters.
CPG
Crescent Point Energy
$9.47
CPSS
Consumer Portfolio Services
$13.65
GTE
Gran Tierra Energy
$1.82
NRZ
New Residential Investment
$11.35
PANL
Pangea Logistics
$6.72
TCN
Tricon Residential
$12.39
TGA
TransGlobe Energy
$4.95
Cheap Stocks: Crescent Point Energy (CPG)
Source: Shutterstock
When energy prices are soaring, the best sector to be in is  exploration and production (E&P). That's because your extraction costs are more or less fixed, which means the higher the price of oil or natural gas, the bigger the margins.
Crescent Point Energy (NYSE:CPG) is a Canada-based E&P that also has some exposure to the Bakken Shale, which stretches across Montana and North Dakota into Canada. With OPEC+ not very interested in cooperating on lowering energy supplies, other producers closer to home will benefit from new demand.
This is more a trend than it is a short-term patch. The transition off of oil from far-flung regions is no longer as attractive as it once was, and North American E&Ps will be winners.
CPG stock has gained 77% year to date, yet it trades at a trailing P/E below 2. That's a stunning bargain.
This stock has an A rating in my Portfolio Grader.
Consumer Portfolio Services (CPSS)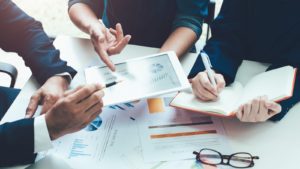 Source: Shutterstock
When markets get volatile and the world's economic outlook is hazy at best, that usually means people that are on the economic fringes can find it harder to get a car loan, for example. Banks are more cautious about lending and get more focused on protecting their loan portfolios from excessive risk.
That's where Consumer Portfolio Services (NASDAQ:CPSS) comes in. It offers independent financing for people that have low credit scores or other issues that may affect their ability to secure loans from traditional lenders. For this service that charge higher rates.
It's also a great time for CPSS because it has a lot of clients that independent used car dealers. With supply chain issues slowing supply, and prices rising for new cars, used cars are in very high demand, helping CPSS stay busy.
CPSS stock only has a $288 million market cap, so don't chase it. It will move up and down. The stock has gained 15% year to date, and has a P/E below 6.
7 Stocks to Buy and Hold Forever in This Bear Market
This stock has an A rating in my Portfolio Grader.
Gran Tierra Energy (GTE)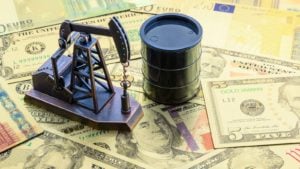 Source: Shutterstock
Gran Tierra Energy (NYSE:GTE) is another E&P, but this time it focuses its operations in Colombia and Ecuador. Ecuador has been an on-and-off member of OPEC over the decades, and all the major producers have been involved in its energy sector.
Colombia has been a strategic partner of the US for many decades. And both of these countries are firmly in the US sphere of influence, which means building out a deeper relationship with the US will be a win-win proposition.
Again, this isn't a short-term patch. Building out these resources in or around North America is going to be a long-term effort and GTE will be a winner.
GTE enters the cheap stocks realm with a $668 million market cap. The stock has gained 139% year to date, yet still trades at a P/E below 7.
This stock has an A rating in my Portfolio Grader.
New Residential Investment (NRZ)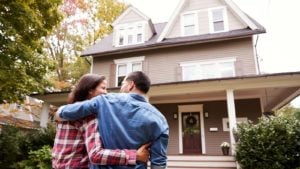 Source: Shutterstock
Most REITs own or operate properties, whether niche business or industrial properties, or single or multifamily home properties.
New Residential Investment (NYSE:NRZ) operates in the financial world of real estate, managing a portfolio of mortgage loans, residential assets, consumer loans, and other mortgage-related investments. As a REIT, it shares its net profits with investors in the form of a dividend. And right now, that dividend is sitting a 8.8%.
NRZ stock has gained slightly more than 5% year to date and has a P/E of 6. Its $5 billion market cap means it's a good-sized player and offers some above-average income as long as the real estate market remains strong.
7 Undervalued Large-Cap Stocks to Buy for June
This stock has an A rating in my Portfolio Grader.
Pangea Logistics (PANL)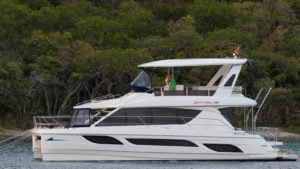 Source: shutterstock.com/Harry Powell
The Baltic Dry Index is one of the most followed leading indicators of global economic health. When it's high, there's a lot of dry bulk shipping demand. When it's low, demand is weak.
Dry bulk is any kind of commodity that's dry, as opposed to wet. Think grain, iron ore, coal, copper, corn, etc. Right now, the index is above its five-year average, but has lost ground since the supply chain crisis hit in 2022.
Pangea Logistics (NASDAQ:PANL) is a dry bulk shipper headquartered in the US. It also has an interesting niche in high Arctic shipping. As the Arctic becomes more open, sailing cargo through the region would save significant time from some ports to others. This is a growth industry.
PANL stock has gained 79% year to date yet has a P/E below 4. And it also has 4.47% dividend. Its market cap is just above $300 million, so it's growing its way into this market.
This stock has an A rating in my Portfolio Grader.
Tricon Residential (TCN)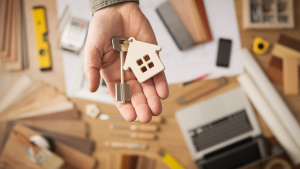 Source: Stock-Asso / Shutterstock
The other REIT we have in this cheap stocks list is Tricon Residential (NYSE:TCN). It started in 1988, and has a market cap of more than $3 billion.
While it's headquartered in Canada, it also operates a number of properties in the US, particularly in the Sunbelt and Florida. TCN specializes in single family and multifamily properties in both Canada and the US. This REIT provides unique exposure to the Canadian market, which most REITs don't offer.
Canada and the US economies don't always move in lockstep, so one operates as a hedge for the other. Its Canadian exposure has hurt the REIT so far this year. The stock is down 20% year to date. But that gives you a better chance to get in on the cheap. And you can take its 1.9% dividend as a down payment on your patience.
The 7 Best Stocks to Buy for June 2022
This stock has an A rating in my Portfolio Grader.
TransGlobe Energy (TGA)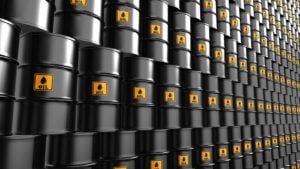 Source: Shutterstock
As we've discussed here with my other cheap stocks in the energy path, the current goal of most significant oil importers is to find energy from Western-friendly nations that don't have enough reserves to qualify for OPEC+ membership.
One of those countries is Egypt. And TransGlobe Energy (NASDAQ:TGA) has been operating E&P efforts in the country since 1968. What's more, TGA is a Canada-based company, so it doesn't have the baggage that a US company might in that region of the world.
And shipping oil from Egypt also doesn't have to deal with the dicey Persian Gulf. This is one more smaller producer that will benefit nicely from the current energy supply/demand issues occurring globally.
TGA stock has gained 67% year to date, yet it still has a P/E just above 3. And it also has a 4.16% dividend.
This cheap stock has an A rating in my Portfolio Grader.
On the date of publication, Louis Navellier has no positions in the stocks in this article. Louis Navellier did not have (either directly or indirectly) any other positions in the securities mentioned in this article.
The InvestorPlace Research Staff member primarily responsible for this article did not hold (either directly or indirectly) any positions in the securities mentioned in this article.
More From InvestorPlace
Stock Prodigy Who Found NIO at $2… Says Buy THIS
It doesn't matter if you have $500 in savings or $5 million. Do this now.
Get in Now on Tiny $3 'Forever Battery' Stock
The post 7 Cheap Stocks to Buy for June 2022 appeared first on InvestorPlace.
InvestorPlace| InvestorPlace