7 Cryptos to Sell Before They Start to Spiral
With Bitcoin (BTC-USD) being rejected at $30,000, the crypto market is in a fragile state. Due to an economic slump, certain assets are particularly risky as the market starts falling and investors look at which cryptos to sell. Moreover, most…
With Bitcoin (BTC-USD) being rejected at $30,000, the crypto market is in a fragile state. Due to an economic slump, certain assets are particularly risky as the market starts falling and investors look at which cryptos to sell. Moreover, most cryptocurrencies are unregulated, and a fair chunk of those serve no utility.
There are also cryptos with poor fundamentals and tokenomics that can lead to a bad outcome. As we've seen with Luna Classic (LUNC-USD), even some of the most significant cryptocurrency projects are not impervious to failure.
There are lots of things you should look out for when investing in an unregulated market like cryptocurrencies. For example, many meme coins serve no utility or products that people use. People invest in them simply for their price action, hoping that the next person does the same, and so on, increasing their value.
7 Cheap Growth Stocks That Won't Stay That Way for Long
Of course, they can be a good investment in the short term when the asset is trending. However, meme coins should not be considered a long-term investment as an asset with no utility won't go up forever. With that in mind, I've found the following seven cryptos to sell before they spiral.
SHIB-USD
Shiba Inu
0.001066 cents
TRX-USD
Tron
8.12 cents
APE-USD
ApeCoin
$6.01
LUNC-USD
Terra Luna Classic
0.007141 cents
LUNA-USD
Terra Luna V2
$4.35
GMT-USD
Stepn
95.79 cents
ELON-USD
Dogelon Mars
0.00004301 cents
Shiba Inu (SHIB)
Source: Alfa Grandpa / Shutterstock.com
Shiba Inu (SHIB-USD) is a meme coin similar to Dogecoin (DOGE-USD). However, unlike Dogecoin, Shiba Inu does not have much to it in terms of scalability or utility.
Late last year, Shiba Inu became extremely popular due to the Elon Musk hype, even briefly overtaking Dogecoin. However, it has since been in a long-term decline as Musk announced he does not hold meme coins other than Dogecoin.
In addition to that, Shiba Inu is also a token and does not have its own blockchain. Anyone wishing to make a SHIB transaction must have Ethereum (ETH-USD) to pay gas fees to the Ethereum network, which is rather expensive. Therefore, I don't believe the token is worth its current market cap of $5.9 billion and could decline more in the future.
Tron (TRX)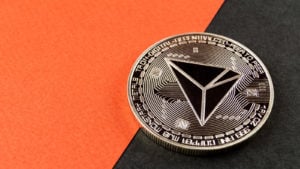 Source: mk1one / Shutterstock
Tron (TRX-USD) is not a meme coin; it is a fairly robust project. The Tron blockchain is very scalable, and the coin certainly has utility since many stable coins and projects are on it, such as Tether (USDT-USD).
However, its recent algorithmic stablecoin project, USDD (USDD-USD), resembles the LUNC (Previously LUNA) token, which had a devastating crash, losing nearly 100% of its value. Much like LUNC, the USDD stablecoin will use also the native token of the host chain, TRX as collateral, and its users will be able to exchange USDD and TRX 1:1 if the price of USDD goes lower. Another eerie resemblance to LUNC is that the USDD stablecoin offers staking with 30%-plus APY.
7 Oversold Value Stocks to Buy for June
Although TRON has reserves of other coins such as BTC, it is still better to avoid the project, as LUNC had more than $3 billion in BTC reserves and still failed. I wouldn't recommend that investors take the risk by investing in Tron with that in mind.
ApeCoin (APE-USD)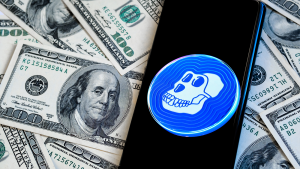 Source: mundissima / Shutterstock
ApeCoin (APE-USD) is a meme coin made by Yuga Labs, the makers of the Bored Ape Yacht Club non-fungible token (NFT). Much like the NFT, this token also holds almost no utility. It is also an ERC-20 token, making it expensive to do ApeCoin transactions.
Due to the popularity of the Bored Ape NFT collection, ApeCoin has grown to be among the most popular meme coins. Upon launch, a sizeable portion of this token was distributed to its founders and insiders, which makes a good case for selling the token.
ApeCoin is unlikely to have a sudden crash that takes it to zero. However, the token will slowly decline if the top wallets start selling it after the lock-up period.
Terra Classic (LUNC)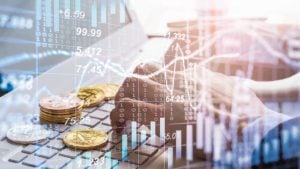 Source: Shutterstock
Terra Classic (LUNC-USD) was previously known as Terra Luna before the token crashed, losing nearly all of its value. The team behind the Luna project, Terraform labs, has now moved on to a new project called Terra Luna V2 (LUNA-USD).
However, many Luna investors continue to invest in the abandoned LUNC project by reasoning that the token is cheap at under one-hundredth of a cent from its all-time high of $119.18. Unfortunately, LUNC is unlikely to recover to even a cent with its current supply of 6.5 trillion.
7 Overlooked Value Stocks to Buy Before Wall Street Catches On
The market cap of Luna Classic is also high for an abandoned project at $475 million. Therefore, the LUNC coin has simply been turned into nothing more than a meme coin, and investors should not go anywhere near it.
Terra Luna V2 (LUNA)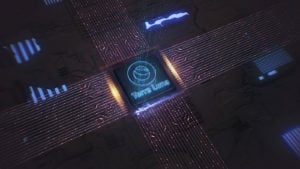 Source: Shutterstock
Terra Luna V2 is the second project made by Terraform Labs after its previous project crashed and failed. Many investors are putting their money into this coin, thinking that it could replicate the early success of the LUNC project.
However, that is far from the truth. The early success of the first project was due to its algorithmic stablecoin USTC (USTC-USD), formerly UST, which offered 20%-plus APY staking. LUNC ballooned to a $41 billion market cap before its downfall, primarily due to the utility provided by the USTC stablecoin.
The second project, LUNA, no longer has a stablecoin. As a result, it has significantly less utility than the previous project. Moreover, it also has a tainted reputation due to the failure of LUNC, and many developers and investors are no longer interested in the project. Due to these facts, I believe that it is best to avoid the new Terra Luna V2 project.
Stepn (GMT)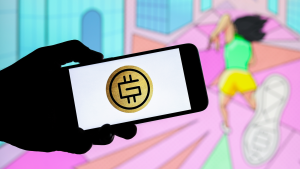 Source: shutterstock.com/photo_gonzo
Stepn (GMT-USD) is a Web3 lifestyle app based on the Solana (SOL-USD) blockchain, and GMT and Green Satoshi Token (GST-USD) are its tokens. The app promotes a move-to-earn concept, where people are rewarded for running or walking around. However, there is a catch: People have to either own or rent NFTs to earn rewards.
Although the project seems like an excellent way to promote a healthy lifestyle, it is not exactly sustainable. As traffic and interest in blockchain-related projects have started to decline, there can only be so many people that will buy these NFT sneakers, and a slump is likely.
7 Stocks to Buy and Hold Forever in This Bear Market
The market cap of both tokens is also relatively high. It should be kept in mind that although Web3 concepts like these are undoubtedly great ideas, it is still too early for their tokens to have a nearly $600 million market cap like GMT.
Dogelon Mars (ELON)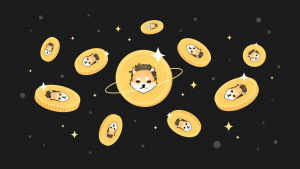 Source: WindAwake / Shutterstock
Dogelon Mars (ELON-USD) is another popular meme coin, also an ERC-20 token. It also has no utility, and it is simply a project that seeks to profit from Elon Musk's occasional Dogecoin tweets.
As I've said in a previous article: The most significant problem for Dogelon Mars lies in the biggest holder of the token. The Methuselah Foundation holds 43.2% of all Dogelon Mars in circulation, donated by Ethereum's Chief Executive Officer Vitalik Buterin. The foundation kept its promise of not selling the tokens for at least a year. However, it has now been a little more than a year and the foundation could start selling the tokens and cause a price spiral.
Of course, the foundation may decide not to do so. However, any single entity holding such a large portion of the token weakens Dogelon Mars' decentralization.
On the date of publication, Omor Ibne Ehsan did not have (either directly or indirectly) any positions in the securities mentioned in this article. The opinions expressed in this article are those of the writer, subject to the InvestorPlace.com Publishing Guidelines.
More From InvestorPlace
Stock Prodigy Who Found NIO at $2… Says Buy THIS
It doesn't matter if you have $500 in savings or $5 million. Do this now.
Get in Now on Tiny $3 'Forever Battery' Stock
The post 7 Cryptos to Sell Before They Start to Spiral appeared first on InvestorPlace.
InvestorPlace| InvestorPlace