7 Great Dividend Stocks Under $25 for 2023
While it's important to have a variety of stocks in your portfolio, I always look for affordable dividend-paying stocks. Identifying the best dividend stocks to buy is a sure ticket to investing success.
I like dividend stocks because th…
While it's important to have a variety of stocks in your portfolio, I always look for affordable dividend-paying stocks. Identifying the best dividend stocks to buy is a sure ticket to investing success.
I like dividend stocks because they provide a steady income stream. The best dividend stocks pay a consistent, if not growing, dividend quarterly or monthly. That income stream can help investors supplement their income through their investments.
And many companies work to grow their dividends over time consistently. Owning the best cheap dividend stocks on the market allows you to grow those payouts over time.
And finally, I love that you can continually reinvest your dividend payouts into your portfolio – either into the same company or to take a stake in a different equity. Dividend reinvestment plans allow you to use your payout to buy additional shares automatically. It's a great way to maximize your portfolio growth.
Here are seven great dividend stocks under $25 that you can buy now – all of them get excellent grades in the Dividend Grader.
Wendys Company (WEN)
Source: Deutschlandreform / Shutterstock.com
Ohio-based Wendy's Company (NASDAQ:WEN) operates the Wendy's fast-food chain. With 7,000 locations, it's grown to be the No. 3 burger chain (by size) in the U.S.
The company is on solid financial footing, with first-quarter revenues of $528.81 million coming in better than expectations for $522.43 million. Earnings per share were 21 cents, a penny better than expected.
Those solid financials will help Wendy's pay one of the better dividends you can find in the restaurant industry. WEN stock currently offers a dividend yield of 4.5%.
With the stock up by 6% since mid-March, you can expect those dividends to keep coming. WEN stock has an A rating in the Dividend Grader.
Ford (F)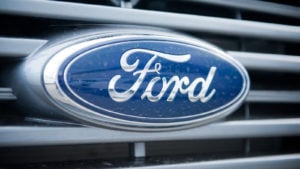 Source: JuliusKielaitis / Shutterstock.com
The iconic automotive company Ford (NYSE:F) has long been one of the cheaper stocks on the market. And it's also one of the best dividend-paying stocks you can get.
Ford's priced at less than $15 per share but pays a generous 60 cents annually in dividends. That equates to a 4.4% dividend yield at today's prices – an excellent return on your investment.
Ford is also getting a lot of investor attention after the company announced a partnership with Tesla (NASDAQ:TSLA) that will allow Ford's electric vehicles to use Tesla's charging technology. F stock is up 15% since the announcement.
With those kinds of gains, it won't be long before Ford climbs to $20 and higher. F stock has a "B" rating in the Dividend Grader.
New York Community Bancorp (NYCB)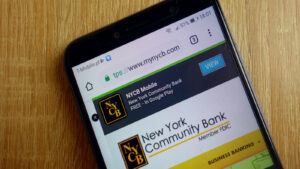 Source: Piotr Swat / Shutterstock
Regional bank New York Community Bancorp (NYSE:NYCB) became a hot stock in March when it agreed to buy most of the deposits and $13 billion in loans of the failed Signature Bank (OTCMKTS:SBNY). In all, it took about $38 billion in assets.
That announcement pushed NYCB up close to $30 in a matter of days – and it hasn't looked back. New York Community Bancorp is over $11 per share, up more than 70% from that mid-March announcement.
New York Community Bancorp used Signature's demise for its benefit. Taking on the company's discounted assets lets NYCB shore up its balance sheet. It ended the first quarter with $123.8 billion in assets, an increase of 37% from the previous quarter.
NYCB also offers an excellent 6.1% dividend yield. It has a "B" rating in the Dividend Grader.
North European Oil Royalty Trust (NRT)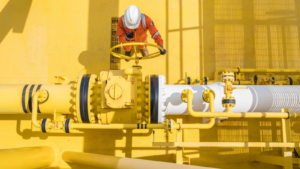 Source: Oil and Gas Photographer / Shutterstock.com
North European Oil Royalty Trust (NYSE:NRT) is a great way to invest in the European oil and gas market through local subsidiaries of two enormous companies.
The trust manages oil and gas production in Germany that is contracted to German subsidiaries of Exxon Mobil (NYSE:XOM) and Shell (NYSE:SHEL). It doesn't have any business operations of its own – it only collects the income from royalty rights and distributes them to shareholders.
Also valuable for investors to know – the royalty trust structure means that these kinds of companies can offer a dividend greater than other companies because the distributions are not considered taxable events.
That's why NRT, priced at less than $13, shows a dividend yield of 26.5%. That's worth a "B" rating in the Dividend Grader.
Urstadt Biddle Properties (UBA)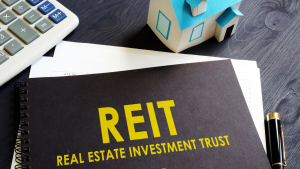 Source: Vitalii Vodolazskyi / Shutterstock
Another great way to get high dividends is to invest in real estate investment trusts, or REITs. REITs have a unique tax structure that requires them to return 90% of their profits to shareholders. That creates some great opportunities for yield if you're looking for regular income.
Urstadt Biddle Properties (NYSE:UBA) is a retail REIT with holdings around New York City, including some properties in Connecticut and New Jersey. The company specializes in properties anchored by grocery stores in community shopping centers or neighborhoods.
But be aware that UBA has a deal on the books to be acquired later this year by Regency Centers Corp. (NASDAQ:REG) in an all-stock deal. That deal will keep UBA stock priced at around $20.
Until then, you can enjoy the 4.1% dividend yield of this REIT, which has a "B" rating in the Dividend Grader.
Sirius XM (SIRI)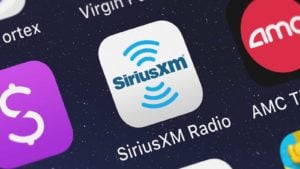 Source: Shutterstock
Satellite radio company Sirius XM (NASDAQ:SIRI) has had a tough year – shares are down 33%, and the company issued guidance for 2023 that was weaker than expected, citing expectations that consumer spending would continue to slow and the automotive market was soft.
While I've had my reservations and Sirius XM, it's also important to point out that the company is showing signs of life. Shares are up 13% since May 10.
Just as significantly, management is changing gears regarding its 2023 guidance. In issuing Q1 results in April, Sirius increased full-year guidance for adjusted EBITDA and free cash flow. It's projecting adjusted EBITDA of $2.75 million, free cash flow of $1.1 billion, and revenues of $9 billion.
The company provides a 2.5% dividend yield that's increased in the last six years. SIRI stock appears to be back and has an "A" rating in the Dividend Grader.
Ruth's Hospitality (RUTH)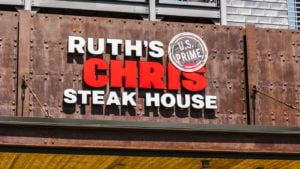 Source: Jonathan Weiss / Shutterstock.com
This cheap dividend stock won't be around for long, but you can still get some income while it's here. Ruth's Hospitality (NASDAQ:RUTH) is being bought by Darden Restaurants (NYSE:DRI).
The deal was announced in May and is scheduled to go through later this year. The all-cash deal values Ruth's at $715 million, or $21.50 per share. That's where the stock price will likely hold.
Ruth's, which operates the high-end Ruth's Chris Steak House chain, pays a quarterly dividend with a 3% yield. It has an "A" rating in the Dividend Grader.
On the date of publication, Louis Navellier had a long position in NRT and XOM. Louis Navellier did not have (either directly or indirectly) any other positions in the securities mentioned in this article.
On the date of publication, the InvestorPlace Research Staff member primarily responsible for this article had a long position in TSLA. The staff member did not hold (either directly or indirectly) any other positions in the securities mentioned in this article.
Louis Navellier, who has been called "one of the most important money managers of our time," has broken the silence in this shocking "tell all" video… exposing one of the most shocking events in our country's history… and the one move every American needs to make today.
More From InvestorPlace
Buy This $5 Stock BEFORE This Apple Project Goes Live
Wall Street Titan: Here's My #1 Stock for 2023
The $1 Investment You MUST Take Advantage of Right Now
The post 7 Great Dividend Stocks Under $25 for 2023 appeared first on InvestorPlace.
InvestorPlace| InvestorPlace