7 Insider Stocks That Are Worth a Close Look Right Now
These insider stocks offer encouragement because those closest to the business are buying in.
Six Flags Entertainment (SIX): A declining consumer economy hurts SIX, but insiders are buying heavily.
Rivian Automotive (RIVN): RIVN is one of the …
These insider stocks offer encouragement because those closest to the business are buying in.
Six Flags Entertainment (SIX): A declining consumer economy hurts SIX, but insiders are buying heavily.
Rivian Automotive (RIVN): RIVN is one of the top insider stocks, despite recent woes.
Carvana (CVNA): Carvana appears to be up against a wall but insiders are buying.
Coty (COTY): Coty's execs feel differently than consumers about this stock.
Riley Financial (RILY): Insiders believe this wealth management business could boom.
Kratos Defense & Security Solutions (KTOS): A beneficiary of disruption in the modern global order, it's no wonder that insiders are buying.
Vital Farms (VITL): Combining an extraordinarily relevant business with ethical principles, VITL happens to be one of the under-the-radar insider stocks.
Source: Shutterstock
Movement in insider stocks is a way to truly find out if corporate executives and prominent backers believe in the underlying business.
Thanks to regulatory disclosures, investors can easily find out this information. After all, if people with skin in the game are buying in, they must have some faith that shares will rise in value.
Throughout this year, we've seen many corporate insiders and backers exit their core holdings. Such actions imply that the risk in holding shares is greater than simply moving to cash. Insider stocks stand out because, despite the broader market downfall, prominent individuals are rushing into the fire.
7 REITs to Buy for the Second Half of 2022
In fairness, no one metric is a perfect indicator of future trajectory. Sometimes, the acquisitive volume of insider stocks could yield more losses.
It also works the other way. Just because insiders dump their shares doesn't necessarily equate to problems within the underlying organization.
Nevertheless, if you're committed to the equities sector, betting alongside execs that believe in their long-term strategies is encouraging. Below are the stocks that insiders are buying.
SIX
Six Flags Entertainment
$28.06
RIVN
Rivian Automotive
$28.92
CVNA
Carvana
$33.57
COTY
Coty
$6.27
RILY
B. Riley Financial
$50.41
KTOS
Kratos Defense & Security
$13.90
VITL
Vital Farms
$9.58
Six Flags Entertainment (SIX)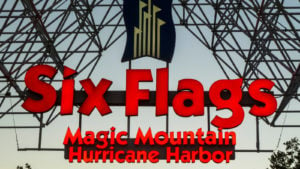 Source: Martina Badini/Shutterstock.com
One of the boldest choices for insider stocks, Six Flags Entertainment (NYSE:SIX) will almost certainly have outside observers scratching their heads.
According to data provided by Barchart.com, Arik W. Ruchim, a director at the theme park giant, bought 425,000 shares at a price of around $28.86 each. This equates to a transaction total of nearly $12.3 million.
Of course, it's not unusual for higher-ups to spend millions on their company's equity units. What is unusual, though, is the nature of the business.
With inflation remaining substantially elevated, it's an odd time to place such a wager on a company dependent on consumer discretionary spending.
Still, it's possible that Ruchim and others are banking on the concept of revenge travel: partaking in vacations and other social experiences with gusto after two years of lockdowns and coronavirus-related mitigation measures.
It's a long shot with some fundamental justification.
Rivian Automotive (RIVN)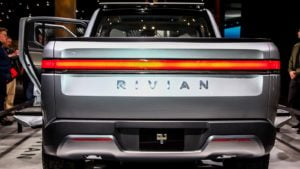 Source: Miro Vrlik Photography / Shutterstock.com
Controversial electric-vehicle manufacturer Rivian Automotive (NASDAQ:RIVN) has not gotten off to a great start this year.
As we approach the halfway mark of 2022, the company finds itself deep in the red.
Still, Rivian CEO Robert J Scaringe has doubled down, buying 41,000 shares of RIVN stock at a price of approximately $25.78 a share. This equates to a transaction size of over $1 million.
7 Dividend Stocks to Boost Your Retirement Savings
Frankly, at a time when so many executives are laying off employees to cover for their own incompetence, it's refreshing to see someone at the very top dig deeper into their company.
Moreover, RIVN seemingly has an advantage over other stocks that insiders are buying because of its overwhelming relevance. Basically, EVs are the future of transportation and may play an even more important role as a result of geopolitics.
Still, the bad news is that RIVN is down almost 72% year-to-date, exacerbated by evidence that EVs are still not accessible to most households.
However, Rivian is currently focused on premium vehicles — and they are quite attractive. It's risky but RIVN could be one of the insider stocks to win out.
Carvana (CVNA)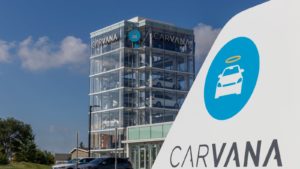 Source: Jonathan Weiss / Shutterstock.com
Printing some of the ugliest chart patterns among insider stocks — or just any category of equities — Carvana (NYSE:CVNA) appears to be in serious trouble, but that hasn't stopped one board member.
James Danforth Quayle in acquiring 18,750 shares at a price of $39.14 each. This translates to a transaction value of $733,875. Does Quayle know something we don't?
CVNA lacks its two main catalysts: the fear of Covid-19 and government stimulus checks.
Today, buying cars (new or used) is awfully expensive. Therefore, a strong incentive exists to simply go to a physical dealership, where the price could be conspicuously cheaper than an online platform where you pay for the convenience.
Still, CVNA is one of the stocks that insiders are buying, making it worth another look.
Coty (COTY)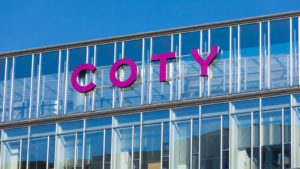 Source: Konektus Photo / Shutterstock.com
I'm warming to the idea of beauty products provider Coty (NYSE:COTY) and so I was pleased to find that it's one of the stocks that insiders are buying.
Specifically, Olivier Goudet, a director at the firm, recently bought 100,000 shares of COTY at a price of $6.45 each. This translates to a transaction value of slightly over $645,000.
Needless to say, many folks will find this wager an aggressive one. Frankly, COTY has been among the more disappointing insider stocks, losing 41% year to date.
7 Undervalued Stocks to Buy Before Investors Catch On
Since its public market debut in 2013, COTY has gone on to shed 64%. So, it's a surprise that it is one of the top stocks that insiders are buying.
Presumably, they anticipate a normalization of society. Back during the midst of the Covid-19 pandemic, people eschewed office attire for pajamas. Now, the situation is reversing.
Further, if work from home ends, Coty could benefit from downwind demand, making it one of the insider stocks to put on your radar.
B. Riley Financial (RILY)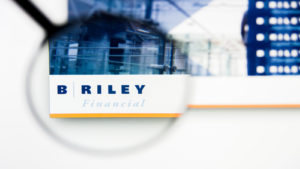 Source: Pavel Kapysh / Shutterstock.com
Although financial services firm B. Riley Financial (NASDAQ:RILY) has enjoyed some near-term momentum in the market, overall, this year has been a rough one to swallow.
Nevertheless, the company's backers have some optimists in their ranks, particularly activist investor Daniel Asher.
Recently, he acquired 21,200 shares of RILY at a price of $50.42 a share. This translates to a transaction value of over $1 million.
As with many other embattled insider stocks, RILY is a tough nut to crack. On a year-to-date basis, RILY has dropped more than 42%.
Worse yet, the broader chart pattern suggests more pain is on the horizon. Sure, it has enjoyed near-term momentum but it's nowhere near enough to overturn the pessimistic trading sentiment.
Still, the fact that RILY is one of the stocks that insiders are buying forces some reconsideration.
It's possible that the bulls believe some of the underlying company's core businesses — such as wealth management — now carry substantial relevance. After all, navigating a bear market takes much more skill than navigating a bull market.
Kratos Defense & Security Solutions (KTOS)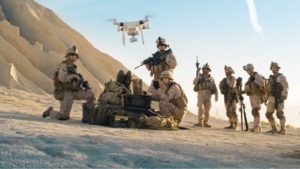 Source: Shutterstock
Following Russia's invasion of Ukraine, defense contractors like Kratos Defense & Security Solutions (NASDAQ:KTOS) naturally attract more interest.
Sure enough, Scott Anderson, a director at the firm, apparently sees an opportunity. buying 10,000 shares of KTOS at $12.75 a pop. This amounts to a transaction value of $127,470.
Among the insider stocks that have generated waves recently, Kratos Defense may be the most deserving. It's not just about the conflict in eastern Europe but its apparent trajectory.
7 Oil Stocks to Buy With Safe Dividends
With the Ukrainians proving themselves to be incredible fighters, the strategy has shifted to liberating cities that the Russians captured. To accomplish this new task, the Ukrainian resistance will need long-range offensive weapons.
As well, many countries have been rattled by Russia's belligerence, evidenced by Finland and Sweden seeking NATO membership. Therefore, Kratos is poised to attract investor interest. This is especially because it specializes in unmanned systems that have proven effective in the conflict.
Vital Farms (VITL)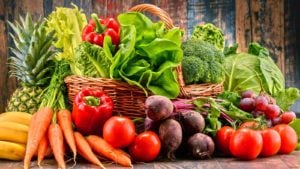 Source: monticello/ShutterStock.com
Vital Farms (NASDAQ:VITL) specializes in ethically-produced food.
On paper, this core business model aligns with the interests of millennials and Generation Z, who tend to be concerned about environmental awareness and sustainability.
However, food-related investments are going to carry outsized relevance because it's one of the few areas that consumers cannot afford to skimp on.
Coincidentally, executive chair Matthew Ohayer sees the upside potential in VITL, buying 10,000 shares at a price of $9.66 a pop.
Despite the pertinence, you should be aware that Vital Farms has so far been one of the disappointing new listings in recent years.
Since making its debut in 2020, VITL is down 73%. However, consumers are probably going to be forced to give up discretionary purchases for necessary ones.
On the date of publication, Josh Enomoto did not have (either directly or indirectly) any positions in the securities mentioned in this article. The opinions expressed in this article are those of the writer, subject to the InvestorPlace.com Publishing Guidelines.
More From InvestorPlace
Stock Prodigy Who Found NIO at $2… Says Buy THIS
It doesn't matter if you have $500 in savings or $5 million. Do this now.
Get in Now on Tiny $3 'Forever Battery' Stock
The post 7 Insider Stocks That Are Worth a Close Look Right Now appeared first on InvestorPlace.
InvestorPlace| InvestorPlace