7 Long-Term Stocks to Buy That Wall Street Analysts Agree On
Finding long-term stocks to buy is a time-tested method that produces healthy returns. That buy-and-hold mentality has produced some of the most successful, well-known names in investing and the stock market.
The philosophy centers on id…
Finding long-term stocks to buy is a time-tested method that produces healthy returns. That buy-and-hold mentality has produced some of the most successful, well-known names in investing and the stock market. 
The philosophy centers on identifying companies that are well run and can be expected to grow over time. This more conservative approach to investing is fairly straightforward. Investors know to expect the inevitable fluctuations in the market with the understanding that over the long term, solid companies appreciate in price.
7 Stocks to Buy and Hold Forever in This Bear Market
Wall Street analysts agree that the stocks above possess those traits. These are as solid of long-term investments as there are. 
Ticker
Company
Current Price
AAPL
Apple Inc.
$151.21
GOOGL
Alphabet Inc.
$2,352.45
AMZN
Amazon.com, Inc.
$2,510.22
F
Ford Motor Company
$13.89
AMD
Advanced Micro Devices, Inc.
$108.59
TM
Toyota Motor Corporation
$170.24
KO
The Coca-Cola Company
$63.73
Long-Term Stocks to Buy: Apple (AAPL)
Source: Eric Broder Van Dyke / Shutterstock.com
The so-called tech wreck of 2022 is causing a lot of fear. That fear is causing grumbling that the current downturn in tech stocks could be a Dot-Com Bubble 2.0. That general anxiety, caused by higher rates, has served to pull great companies lower including Apple (NASDAQ:AAPL).
But it looks more likely that the correction is going to separate the haves from the have-nots. And it is nearly impossible to consider Apple as anything other than a have. 
The Cupertino, California firm continues to produce incredibly strong results. It reported $97.3 billion in revenues in the most recent quarter. That was a record for the March quarter. Apple also produced $28 billion in operating cash flow during the quarter and $105.8 billion in free cash flow over the past year. For investors, that means Apple can return that cash via dividends and buybacks. 
The long-term perspective is equally impressive: 12.9% annual growth over the past decade. That's what investors should really be looking at in judging AAPL stock. It isn't slowing down, and the popularity of its products only seems to increase. 
Alphabet (GOOG,GOOGL)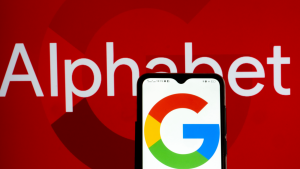 Source: IgorGolovniov / Shutterstock.com
I recently wrote about concerns surrounding Alphabet (NASDAQ:GOOG, NASDAQ:GOOGL) stock stemming from an ad revenue miss within YouTube. 
Short term, there's little to worry about with Google. The firm is faced with competition from TikTok and the shorter videos it produces. That likely contributed to YouTube ad revenue coming up $611 million short of the $7.48 billion Wall Street was looking for on that front. The good news, however, was that Google was only $90 million short of revenue expectations. So, although the company produced a slight miss overall, it was able to make up some of the shortfall elsewhere. 
Moreover, YouTube is ramping up its shorts videos to claw back some of that revenue shortfall it attributes to TikTok. Long story short, Google's short-term woes are nothing to fret over. 
And over the long term, Wall Street remains incredibly upbeat about GOOGL stock. Among the 49 analysts with coverage, the worst rating is a single 'hold'. The other 48 ratings are "overweight" or "buy" and the upside is huge with target prices well above current prices. 
Remember, Alphabet consists of many companies strategically selected for their promise over the long term. Management is developing these firms which can contribute to Alphabet's future business and GOOGL stock. 
Amazon (AMZN)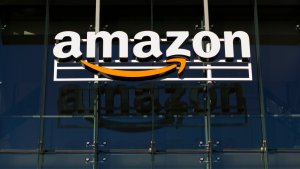 Source: Tada Images / Shutterstock.com
Let's start with the broad metric of analyst ratings to understand why Amazon (NASDAQ:AMZN) stock looks like a can't miss based on Wall Street analyst opinion. Forty-one of the 51 analysts that cover Amazon rate it a buy. Its average target price is roughly 50% higher than its current price. In short, it's difficult to refute that much brainpower and reject that collective opinion. 
Further, Amazon voters have approved a 20-for-1 stock split which was scheduled to take place on June 3. That suggests that a position established before that date has an extra catalyst that could easily push it quickly higher. 
Amazon isn't the clear-cut investment it was a year ago, though. The company suffered a net loss in its most recent quarter despite revenues that increased 7%, reaching $116.4 billion. The company blames the war in Ukraine and unusual changes caused by the pandemic for the troubles. 
But long-term investors should remain keen based on AWS cloud growth and revenues that continue to increase. Amazon will return to profitability soon enough, and its position in eCommerce will ensure its stock rises again. 
Long-Term Stocks to Buy: Ford (F)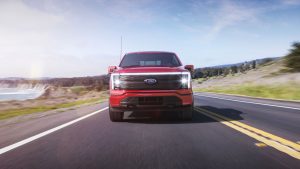 Source: Ford
Ford (NYSE:F) stock is quite cheap right now but as most investors will be aware, it is fully on board with the EV shift. 
In fact, Ford very recently outlined its strategy, for delivering Ford+, as summarized in a press release. The crux of that strategy is that Ford expects 40% of its global vehicle volume to be fully electric by 2030. The company expects to spend at least $30 billion by 2025 on electrification. 
Current investors who purchase F stock will control shares that boast a very low price-earnings ratio of 4.4. On the one hand, that suggests Ford is simply unattractive as an investment. Investors aren't willing to direct their capital toward its shares. 
But the bet here is that they will as Ford's shift toward EVs evolves. The early rise of EV stocks has proven that investors are willing to direct massive capital toward electrification. It has lulled as rates have risen but the trend is clear moving forward. 
Ford is a massive company, with massive resources being directed toward EVs. As Ford becomes increasingly electric it should increase the stock's P/E ratio. That's the bet. 
Advanced Micro Devices (AMD)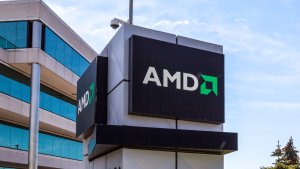 Source: JHVEPhoto / Shutterstock.com
Semiconductor firm Advanced Micro Devices (NASDAQ:AMD) has suffered along with the broader tech sector in 2022. Its shares have lost roughly a 33% of their value since the beginning of the year. 
And an investment will require patience as volatility remains high. 
But the long-term perspective is based on patience. But the specialty chipmaker remains preferred among gamers which bodes well. Gaming is a growing sector that shows little sign of slowing. 
The good news as it relates to analysts is that they are warming on AMD stock over the past three months. Roughly 90 days ago AMD garnered 18 buy ratings. That number has increased to 21. 
Another sign that AMD should remain in Wall Street's positive graces is that the firm has produced earnings beats in each of the past four quarters as well. 
Toyota (TM)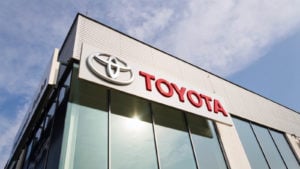 Source: josefkubes / Shutterstock.com
Toyota (NYSE:TM) stock represents the vehicles it produces well. Both are understated but ultimately very solid.  
Toyota's fiscal year 2022 results, released weeks ago, show that to be the case. Those results showed that the firm's revenues increased 15.3% in 2022. That alone is a very respectable showing. But what really impresses is the fact that the 15.3% increase in revenues led to a 25.9% increase in the bottom line. 
Equally impressive is that Toyota managed to improve its bottom line in 2021 by 8.1% over the previous year while sales declined nearly 9%. 
That's a very solid performance and implies that Toyota can find profitability in lean times as well as during times of booming business. 
Long-Term Stocks to Buy: Coca-Cola (KO)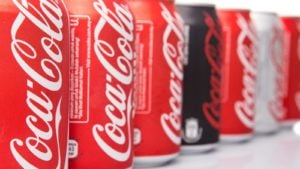 Source: MAHATHIR MOHD YASIN / Shutterstock.com
An investment in Coca-Cola (NYSE:KO) stock probably reminds readers of its most famous backer, Warren Buffett. He is essentially the ultimate long-term investor. But the point here is also that Coca-Cola is well regarded by Wall Street which has warmed to the company's shares over the past few months. 
KO stock has proven to be a solid investment in times of volatility. That is evidenced by the stock's five-year monthly beta of 0.58. Investors seeking an investment that is highly unlikely to surprise ought to at least consider adding KO shares to their portfolio. 
Its other point of attraction is its rock-solid dividend. Like AMD, Coca-Cola has posted four consecutive quarters in which it has bested Wall Street's earnings expectations. Sales are booming and the company's prospects remain strong as it fights through rising input costs and proves again that its ship is steady through the storm. 
On the date of publication, Alex Sirois did not have (either directly or indirectly) any positions in the securities mentioned in this article. The opinions expressed in this article are those of the writer, subject to the InvestorPlace.com Publishing Guidelines.
More From InvestorPlace
Stock Prodigy Who Found NIO at $2… Says Buy THIS
It doesn't matter if you have $500 in savings or $5 million. Do this now.
Get in Now on Tiny $3 'Forever Battery' Stock
The post 7 Long-Term Stocks to Buy That Wall Street Analysts Agree On appeared first on InvestorPlace.
InvestorPlace| InvestorPlace