7 Oversold Electric Vehicle Stocks to Buy on the Pullback
These undervalued electric vehicle stocks are worth considering after pulling back.
Nio (NIO): Chinese EV stock that's showing big signs of improvement.
Tesla (TSLA): Weakness may be an opportunity in this popular electric vehicle s…
These undervalued electric vehicle stocks are worth considering after pulling back.
Nio (NIO): Chinese EV stock that's showing big signs of improvement.
Tesla (TSLA): Weakness may be an opportunity in this popular electric vehicle stock.
Li Auto (LI): EV stock could see a strong comeback once the coronavirus, and supply chain issues cool off.
General Motors (GM): Automaker investing $35 billion in electric vehicles and autonomous vehicles through 2025.
iShares Self Driving EV and Tech ETF (IDRV): ETF that offers solid exposure to EVs at less cost.
Global X Autonomous and Electric Vehicles ETF (DRIV): ETF that also offers exposure to the EV and autonomous vehicle markets.
BYD Company (BYDDF): Buffett backed stock with plenty of upside potential.
Source: Paul Craft / Shutterstock
The boom in electric vehicle stocks is only set to accelerate.
Global leaders want millions of EVs on the road. Major automakers are switching from combustion to electric. Global sales are on the rise. In fact, according to Car and Driver contributor Sebastian Blanco:
American car shoppers seem to have discovered the electric car. After a decade of slow but steady sales growth, electric vehicle registrations in the U.S. shot up 60 percent in the first quarter of 2022 even as overall new car registrations dropped 18 percent. It's the latest indication that domestic EV acceptance may have turned some important but invisible corner recently.
We also have to remember that President Joe Biden wants at least 50% of all new vehicles to be electric by 2030. To help, the administration is investing $3 billion to spur domestic production of EV batteries.
7 Beaten-Down Growth Stocks That Look Like Big Bargains Right Now
While electric vehicle stocks have pulled back — thanks to a broad market pullback — I'd use weakness as a long-term opportunity. In fact, here are a few you may want to consider today.
NIO
Nio
$16.38
TSLA
Tesla
$752.88
LI
Li Auto
$23.91
GM
General Motors
$38.26
IDRV
iShares Self Driving EV and Tech ETF
$41.82
DRIV
Global X Autonomous and Electric Vehicles ETF
$24.93
BYDDF
BYD Company
$34.67
Nio (NIO)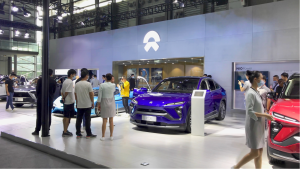 Source: Andy Feng / Shutterstock.com
Nio (NYSE:NIO) is one of the absolute top electric vehicles stocks to own.
While it's had its share of issues, including Covid-19, supply chain issues, lower monthly deliveries, and Chinese government lockdowns, don't write the stock off just yet. Even Mizuho analyst Vijay Rakesh is still confident in the stock, with a "Buy" rating and a price target of $60. The analyst believes the Nio's production and supply chain issues are starting to improve, and that the company could be back to pre-shutdown levels by June.
Bank of America analyst Ming Hsun Lee also upgraded the beaten down EV stock to a buy rating, with a price target of $26. All thanks to improving sales and the potential for better margins in the second half of the year. She also says the pullback has "likely priced in all negatives," as quoted by The Fly.
Even better, the company is now list on three exchanges, including in New York, Hong Kong, and now Singapore.
Tesla (TSLA)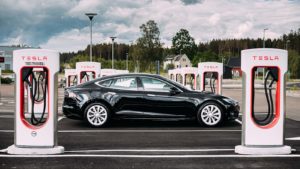 Source: Grisha Bruev / Shutterstock.com
Weakness in Tesla (NASDAQ:TSLA) stock may be an opportunity, too. After failing at triple top around $1,200, the EV stock now sits at double bottom support dating back to April. From a current price of $646, I'd eventually like to see TSLA again challenge $1,200 over the long-term. It's also technically oversold on relative strength index (RSI), moving average convergence/divergence (MACD), and Williams' %R.
Also, even with supply chain challenges, the company still managed to deliver 321,048 EVs in the first quarter of 2022. Granted, deliveries in the current quarter could be low, with China still struggling with the pandemic and lockdowns. But don't write the stock off. The long-term outlook for TSLA deliveries is still strong.
7 Retirement Stocks to Buy to Turbocharge Your Savings
Even better, there's a potential stock split nearing. In fact, if shareholders approve the split at the August 2 annual meeting, the stock could take off. The last time the TSLA stock split, "shares rose more than 60% in the two and a half weeks between the announcement and the actual split," as noted by Barron's contributor Al Root.
Li Auto (LI)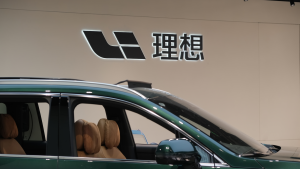 Source: Robert Way / Shutterstock.com
Li Auto (NASDAQ: LI) is another hot EV stock I'd buy on weakness.
Much like NIO, Li Auto could see a strong comeback once the coronavirus, and supply chain issues cool off. The company also just posted stronger than expected earnings, with an earnings per share (EPS) of 3 cents a share on sales of $1.5 billion. The Street was looking for a loss of 7 cents on sales of about $1.4 billion. Plus, gross profit margins were just about flat, quarter over quarter.
Moving forward, Li Auto expects to deliver between 21,000 and 24,000 EVs in the second quarter. It also expects to see sales of about $1 billion for the quarter. In addition, according to Li Auto CEO Xiang Li:
Despite recent pandemic-related bumps on the road, we are forging ahead with our plan to commence the deliveries of our second model, the L9, in the third quarter…
The L9 is a flagship smart SUV for family users based on our new-generation EREV platform, offering best-in-class performance, safety, and intelligence.
General Motors (GM)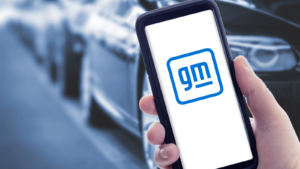 Source: Formatoriginal / Shutterstock.com
About a year ago, General Motors (NYSE:GM) said it would invest $35 billion in electric vehicles and autonomous vehicles through 2025.
In fact, as the company noted in a June 2021 press release:
GM first shared its vision of a world with zero crashes, zero emissions and zero congestion nearly four years ago. Key factors changing the landscape include strong public reaction to the GMC HUMMER EV and HUMMER EV SUV, the Cadillac LYRIQ and the Chevrolet Silverado electric pickup; GM and dealer investments in the EV customer experience; public and private investment in EV charging infrastructure; and the global policy environment.
The 7 Highest-Yielding Dividend Stocks to Buy Now for Income
CEO Mary Barra also says the company is reading to return to Europe, which is the second biggest EV market in the world. Barra also says General Motors will increase its presence in Europe by 2035, as an "all-EV player," as noted by the Detroit Free Press.
iShares Self Driving EV and Tech ETF (IDRV)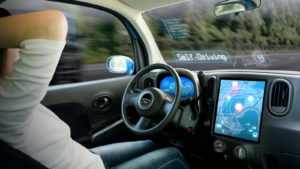 Source: Shutterstock
One of the best ways to trade the boom in electric vehicle stocks is with an ETF, such as the iShares Self Driving EV and Tech ETF (NYSE: IDRV). Not only does the ETF allow us to diversify with top EV and related technology stocks, it allows us to gain access at less cost.
If I were to buy 100 shares of the IDRV ETF today, it would cost me $3,992, and I'd gain exposure to stocks, such as Tesla, Apple (NASDAQ:AAPL), Intel (NASDAQ:INTC), Alphabet (NASDAQ:GOOG), and Qualcomm (NASDAQ:QCOM) to name a few. If I were to buy 100 shares of just TSLA, it would cost me $64,300. With the ETF, I can own more for less.
Global X Autonomous and Electric Vehicles ETF (DRIV)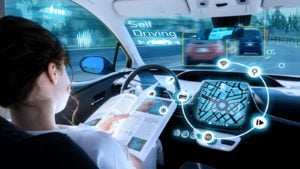 Source: Shutterstock
Another solid EV ETF to consider is the Global X Autonomous and Electric Vehicles ETF (NASDAQ:DRIV).
With an expense ratio of 0.68%, this ETF offers exposure to Apple, Qualcomm, Intel, Nvidia (NASDAQ:NVDA), and Microsoft (NASDAQ:MSFT) to name a few.
7 Large-Cap Stocks to Buy Right Now
The ETF last traded at $23.03, and could accelerate with the EV market boom.
BYD Company (BYDDF)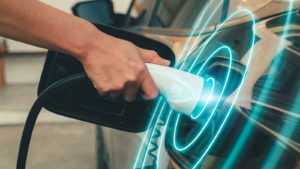 Source: Shutterstock
Finally, investors may want to consider BYD Company (OTCMKTS:BYDDF).
Backed by Warren Buffett's Berkshire Hathaway (NYSE:BRK-B), the Chinese car and battery company has now shifted to battery electric vehicles, and plug-in hybrid EVs. Sales have been impressive, too. In April, the company delivered 57,403 battery EVs, which was p about 270% year over year. It also produced about 57,593 BEVs.
In addition, the company recently said net income jumped 241% year-over-year to $123 million, or 808.4 million yuan. That was at the higher end of guidance for 650 million to 950 million yuan. Sales were up 63% to 66.8 billion yuan.
In its preliminary first-quarter earnings, BYD Company touted its successes:
The sales volume of new energy vehicles of the Group also reached a record high, with market share continuing to increase, achieving rapid year-on-year growth, which led to a significant improvement in profitability and, to a certain extent, offset the profitability pressure brought by the rise in upstream raw material prices
On the date of publication, Ian Cooper did not have (either directly or indirectly) any positions in the securities mentioned. The opinions expressed in this article are those of the writer, subject to the InvestorPlace.com Publishing Guidelines. 
More From InvestorPlace
Stock Prodigy Who Found NIO at $2… Says Buy THIS
It doesn't matter if you have $500 in savings or $5 million. Do this now.
Get in Now on Tiny $3 'Forever Battery' Stock
The post 7 Oversold Electric Vehicle Stocks to Buy on the Pullback appeared first on InvestorPlace.
InvestorPlace| InvestorPlace