Ignore the Hate! 7 Cryptos to Buy Before the Love Returns
Some of the top cryptos to buy are on the run again. That's mostly thanks to cooling inflation, and renewed appetite for riskier assets. Better, there's no shortage of bulls. Venture capitalist Tim Draper, for example, sa…
Some of the top cryptos to buy are on the run again. That's mostly thanks to cooling inflation, and renewed appetite for riskier assets. Better, there's no shortage of bulls. Venture capitalist Tim Draper, for example, says Bitcoin (BTC-USD) could run to $250,000. Alistair Milne, founder of Altana Digital Currency Fund, as noted by Forbes, says BTC could see $45,000 depending on what happens with inflation.
Of course, there are plenty of bears, too. In fact, some believe crypto firms could wrestle with insufficient liquidity, loss of trust, and potential bankruptcy. Others, like Mark Mobius, founder of Mobius Capital Partners, say further monetary policy tightening and rising interest rates could still wreak havoc on the crypto market, too.
Personally, I'm siding with the bulls. That's because it appears most of the negativity has been priced into the crypto markets. Plus, there's hope many of the top cryptos to buy are finally on the road back to recovery. That said, I'd keep an eye on the following cryptocurrencies.
BTC-USD
Bitcoin
$23,400
ETH-USD
Ethereum
$1,660
BNB-USD
BNB Coin
$330.41
DOT-USD
Polkadot
$7.01
ADA-USD
Cardano
$0.40
XRP-USD
Ripple/XRP
$0.41
XMR-USD
Monero
$171.55
Bitcoin (BTC-USD)
Source: Shutterstock
Most of us are already aware of the arguments for Bitcoin's (BTC-USD) upside. But to quickly summarize: its growing popularity, and its next halving around March 18, 2024 (which will cut the reward for mining Bitcoin in half), should improve the tokenomics of this project and be a positive for its price performance, at least over the near-term. Indeed, in this regard, there's plenty of historical evidence to show this is true. Heading into Bitcoin's last halving event in 2020, BTC jumped about 40%.
Additionally, the Federal Reserve is now in a mode of slow and steady hiking. Thus, with inflation poised to cool further, the Fed should have some leeway to end its campaign, which would be beneficial for top cryptos to buy, such as Bitcoin.
Ethereum (ETH-USD)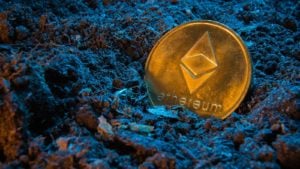 Source: Shutterstock
Another one of the hot cryptos to buy is Ethereum (ETH-USD), which is the foundation for most decentralized applications. Ethereum's ecosystem has been growing quickly. In fact, so has its token price. After starting 2023 at $1,200, it's now up about 38% to the $1,660 level. From here, if ETH can break above resistance dating back to September, it could test $2,000 again. Better yet, it's now trading well above its 50- and 200-day moving averages.
Another reason momentum is building around this token is Ethereum's upcoming Shanghai upgrade. Once completed, this upgradewill allow staked ETH on the Beacon Chain to be gradually withdrawn. According to Jack Niewold, founder of Crypto Pragmatist, as noted by CryptoGlobe.com:
"The Shanghai/Capella fork will likely go live next month, and one of the things it does is enable withdrawals from the Beacon Chain. That staked ETH that's been collecting interest will finally be available. About 14% of the total ETH supply is staked, and it can be unstaked after the Shanghai fork. This makes some people bearish. But that ETH doesn't come onto the market immediately: it still has to go through a withdrawal queue. It takes time to unstake."
BNB Coin (BNB-USD)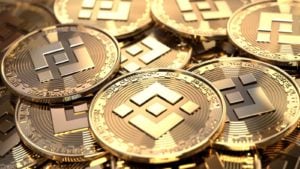 Source: Robert Paternoster / Shutterstock.com
The native token of the Binance Exchange, BNB Coin (BNB-USD) is a mega-cap coin ($51.2 billion) worth holding. With BNB, users can make credit card payments, pay for travel, process payments, make investments, donate to charity, and even make loans and transfers. Users can even trade or convert BNB into other coins, such as ETH and BTC.
After starting the year at around $254, the coin is now up to $330. If it can break above resistance around $354.42, BNB could potentially test $406.64. Notably, during the "crypto winter" BNB didn't come under a lot of pressure. Thus, it's another one of the top cryptos to buy on my list.
Polkadot (DOT-USD)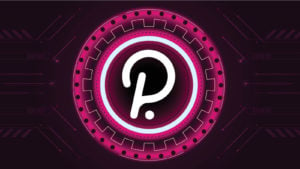 Source: Zeedign.com / Shutterstock.com
With a market cap of $7.5 billion, Polkadot (DOT-USD) is another one of the top cryptos to buy on my list. After a rough outing in 2022, DOT is up 52% year to date. If it can maintain its current momentum, I think this token could easily test its next resistance point around $7.12, and maybe even $7.78.
Most impressively, DOT architecture allows different blockchains to operate while maintaining individuality, allowing for better flexibility and efficiency. Even Toyota (NYSE:TM) is exploring using Polkadot to increase its business efficiency.As noted by CoinDesk.com, Astar Network, a blockchain in the Polkadot ecosystem "could potentially yield management tools for Toyota's employees." That's some exciting news for investors to consider when it comes to this project.
Cardano (ADA-USD)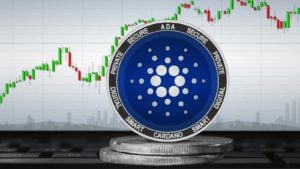 Source: Shutterstock
Developed with an emphasis on sustainability and scalability, Cardano (ADA-USD) is another top cryptocurrency to consider. Currently, ADA trades around 40 cents apiece, though there's plenty to like about this project's growth prospects moving forward. This network's most recent update is Hydra, which could help increase the transaction capacity of Cardano to a million transactions per second.
Better, its native over-collateralized stable coin, Djed just went live. According to Binance, Djed is an "algorithmic stablecoin protocol that behaves like an autonomous bank that buys and sells stablecoins for a price in a range that is pegged to a target price." It will also be the first to "incorporate formal verification to ensure price stabilization, making it useful for decentralized finance (DeFi)."
XRP (XRP-USD)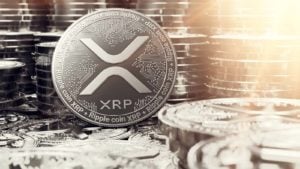 Source: Shutterstock
Issued by Ripple Labs, XRP (XRP-USD) has been tangled up in lawsuits with the US SEC for quite some time. The latter accused the blockchain company of illegally selling the token, which the SEC considers a security. As the cryptocurrency community waits for the final ruling in the case, should XRP win, it could see a powerful rally. That could potentially mean you won't see XRP priced at just 41 cents for much longer.
As noted by Ripple CEO Brad Garlinghouse in an interview with CNBC, the conduct of the US SEC has been "embarrassing."
"From the beginning, I thought it was very clear that the facts were on our side, that the law was on our side…and I think as you have seen this play out, as you have seen the filings in the court, that the judge certainly is hearing our arguments. The SEC's behavior in some of it has been embarrassing as a U.S. citizen. Just some of the things that have been happening, like you've got to be kidding."
Monero (XMR-USD)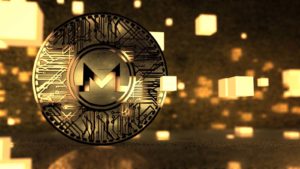 Source: Shutterstock
A well-known privacy coin, Monero (XMR-USD) uses technology that leaves the sender, recipient, and transaction amount hidden. Seeing that many people want to keep such transactions private, especially with stricter regulations, Monero could see further success.
As noted by Cryptomode.com, "Monero also remains the most significant privacy coin by market cap, at $3.25 billion. No other privacy-focused project comes close to that level. However, that situation may change as more people seek to keep their transactions secure and off people's radars." Since Jan. 1, XMR ran from about $150.70 to $171.55. If it can break above resistance at $180.33, it could potentially run back to $201.41.
On the date of publication, Ian Cooper did not have (either directly or indirectly) any positions in the securities mentioned. The opinions expressed in this article are those of the writer, subject to the InvestorPlace.com Publishing Guidelines.
Ian Cooper, a contributor to InvestorPlace.com, has been analyzing stocks and options for web-based advisories since 1999.
More From InvestorPlace
Buy This $5 Stock BEFORE This Apple Project Goes Live
The Best $1 Investment You Can Make Today
It doesn't matter if you have $500 or $5 million. Do this now.
The post Ignore the Hate! 7 Cryptos to Buy Before the Love Returns appeared first on InvestorPlace.
InvestorPlace| InvestorPlace