My 5 Surprises This Week
This article is excerpted from Tom Yeung's Moonshot Investor newsletter. To make sure you don't miss any of Tom's potential 100x picks, subscribe to his mailing list here.
Source: shutterstock.com/Svyatoslav Balan
NF…
This article is excerpted from Tom Yeung's Moonshot Investor newsletter. To make sure you don't miss any of Tom's potential 100x picks, subscribe to his mailing list here.
Source: shutterstock.com/Svyatoslav Balan
NFTs Get Really Weird
It was a turnaround week for crypto markets. Bitcoin (BTC-USD) broke through the Momentum Master "buy" signal of $42,900 and a whole host of altcoins also came roaring back.
But the past several weeks have also marked a resurgence in questionable NFTs. One such project, the Color Museum, aims to give ownership rights to specific colors. Other NFTs would presumably pay royalties, though there's no word on enforcement.
Not to be outdone, Frank's Red Hot launched a spoof cryptocurrency called "Bonecoin." Gluttons can now scan images of their consumed chicken wings to earn the crypto; the winner will earn an "edible" NFT (One hopes it also comes with a beta-blocker subscription).
Experienced investors will recognize these as signs of market froth. When too much money chases after too few assets, ridiculous things like "NFTs for toilet paper" start to happen.
So let's take a look at five surprises this week that caught the Moonshot Investor by surprise.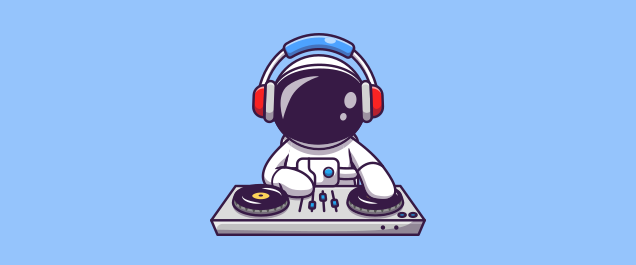 Source: Catalyst Labs / Shutterstock.com
1. The Mastermind of an Epic Bitcoin Hack? A Rapper Named Razzlekhan…
On Tuesday, the U.S. Justice Department announced they had seized $3.6 billion worth of Bitcoin stolen in a massive 2016 hack of Bitfinex.
The masterminds?
A part-time rapper known as "Razzlekhan" and her husband, an "occasional magician."
Heather Morgan and Ilya Lichtenstein were charged with conspiracy to launder the stolen crypto.
But it turns out that laundering $4.5 billion in stolen Bitcoin is also hard work. You need to find a sufficiently large exchange to obfuscate ownership, run by an equally unscrupulous owner willing to stonewall federal investigations.
The duo failed to do that. Instead, their Bitcoins sat in the same wallet for six years, with only tiny fractions getting withdrawn into accounts that authorities eventually traced.
With $3.6 billion in reclaimed funds, the Justice Department can now reimburse thousands of Bitfinex customers who lost their savings. No word yet on how to compensate those who have seen Razzlekhan's rap music videos.
2. Shiba Inu Release Metaverse Plans
In December, I called Shiba Inu (SHIB-USD) a potential gamechanger. The token had just picked up Newegg (NASDAQ:NEGG) as a customer, paving the way for greater real-world use.
This week, SHIB's developers surprised everyone again by announcing details of their grand plans for a metaverse. The news of "Shiba Lands" would immediately send LEASH up 40%.
Serious investors should take note. Shiba's contract address alone owns $1.3 billion of SHIB, an amount of money that took Facebook parent Meta (NASDAQ:FB) 7 years to raise. And the coin's team has already poached former Activision (NASDAQ:ATVI) VP William Volk to create its online game.
Considering how Blizzard's World of Warcraft "only" cost $200 million to make, SHIB's massive war chest has the potential to change the Metaverse…
…as long as its founder doesn't decide to make rap videos and disappear with the money.
3. Americans to Bet $7.6 Billion on the Super Bowl
America's "big game" has also seen its shares of NFT-mania. In January, Miller Light announced that it would open a virtual "bar" in Decentraland (MANA-USD) to skirt the NFL's ad block.
And now companies like DraftKings (NASDAQ:DKNG) are getting in on the celebration.
A new report by the American Gaming Association forecasts Americans will bet a stunning $7.61 billion on the Super Bowl. Online and sportsbook betting is expected to rise 76% compared to the year before.
Much of the betting will have nothing to do with the game's outcome. Prop bets this year include not only the length of Mickey Guyton's national anthem, but also the color of the dress she'll be wearing (Moneyline is +550 on blue and +400 on yellow, for those interested).
As for those less musically inclined, there's always betting on the color of the Gatorade dunk.
4. Velodyne Lidar Gets an Amazon Investment
Meanwhile, Amazon (NASDAQ:AMZN) decided to shower money on a different project altogether: Velodyne Lidar (NASDAQ:VLDR). Executives at the laser-based radar company are surely rubbing their hands with glee.
That's because the ecommerce giant has become a kingmaker of late. Its $1.3 billion investment in electric vehicle maker Rivian (NASDAQ:RIVN) jumpstarted the fledgling company's fortunes.
"When Amazon decides it wants to win something and the market's important to it, it will try to compete," said Jeremy Levine, a shareholder of Quidsi, which Amazon acquired in 2011. "If it can't, it will ultimately buy the leader."
Now AMZN is getting into the self-driving car business with its $200 million lidar investment. Perhaps one day, Amazon will replace fallible delivery drivers with fallible robots instead.
5. A DAO Wants to Inject a Bitcoin into a Mouse
And finally, have you ever looked at a mouse and thought, "I'd love to fit $45,000 into that thing?"
I certainly haven't.
But that didn't stop BitMouseDAO from making plans anyway.
"One night a few weeks ago, just as I was going to sleep, an idea flashed through my mind," the anonymous founder wrote. "By working with biological [sic] company, we can break down the [Bitcoin private] key into the corresponding ATGC sequence… which goes into the mice."
The project has since garnered a dozen or so investors, And though BITMOUSE is still a long way from its funding goals, I have to keep reminding myself that we're in 2022. When pixelated JPEG files are selling for millions of dollars apiece, who's to say an ethically questionable animal experiment can't as well?
The Bubble Keeps Inflating…
When I bought a house a decade ago, I asked my real estate attorney, "what was the weirdest transaction you've ever seen?"
After thinking for a moment, he replied, "Well, there was a high school grad a couple of years ago who I helped buy a $650,000 apartment in Manhattan…"
It turns out a client had bought in 2005 when banks were writing mortgages to anyone with a pulse. My lawyer had tried talking him out of the deal to no avail.
Thankfully, the kid sold a year before the real estate bubble burst, earning more in capital gains than most people would save in a decade.
Today, Fed liquidity has taken the place of easy mortgage lenders. And if past manias are any guide, things can always get weirder before the market finally corrects.
P.S. Do you want to hear more about cryptocurrencies? Penny stocks? Options? Leave me a note at [email protected] or connect with me on LinkedIn and let me know what you'd like to see.
FREE REPORT: 17 Reddit Penny Stocks to Buy Now
Thomas Yeung is an expert when it comes to finding fast-paced growth opportunities on Reddit. He recommended Dogecoin before it skyrocketed over 8,000%, Ripple before it flew up more than 480% and Cardano before it soared 460%. Now, in a new report, he's naming 17 of his favorite Reddit penny stocks. Claim your FREE COPY here!
On the date of publication, Tom Yeung did not have (either directly or indirectly) any positions in the securities mentioned in this article.
Tom Yeung, CFA, is a registered investment advisor on a mission to bring simplicity to the world of investing.
More From InvestorPlace
Stock Prodigy Who Found NIO at $2… Says Buy THIS Now
Man Who Called Black Monday: "Prepare Now."
#1 EV Stock Still Flying Under the Radar
The post My 5 Surprises This Week appeared first on InvestorPlace.
InvestorPlace | Stock Market News, Stock Advice & Trading Tips