The 7 Best Meme Stocks to Buy Now
The article covers the best meme stocks to buy that are worth another look
Virgin Galactic (SPCE): Growing reservation backlog is a testament to the interest of its customers
Cassava Sciences (SAVA): With the controversy behind it, SAVA c…
The article covers the best meme stocks to buy that are worth another look
Virgin Galactic (SPCE): Growing reservation backlog is a testament to the interest of its customers
Cassava Sciences (SAVA): With the controversy behind it, SAVA can focus on getting simufilam to the market
Tilray (TLRY): Dominating the Canadian market, boasting remarkable fundamental results
AMC Entertainment (AMC): Strong movie slate could turn things around and help significantly de-leverage the business
GameStop (GME): A renewed focus on the online side of gaming, might spark a turnaround
Bed Bath & Beyond (BBBY): Business restructuring looks promising and might turnaround its fortunes
Clover Health (CLOV): Fast-growing business with a fascinating growth story ahead
Source: Michael Vi / Shutterstock.com
With the gloom and doom in the stock market today, you are probably correct in believing that the meme stock frenzy is over. With the risk-off sentiment of investors, they are unlikely to gravitate towards chancy investments such as meme stocks.
It's been a triple whammy for equities this year, with rampant inflation, interest rates, and the Ukraine war. Additionally, it's been a year since the U.S. government distributed stimulus checks.
However, that doesn't mean that the current and former meme stocks couldn't make another astronomical move or two in the market this year.
The 7 Highest-Yielding Dividend Stocks to Buy Now for Income
Some of these meme stocks might make waves due to their catalysts.
SPCE
Virgina Galactic
$6.37
SAVA
Casava Sciences
$25.18
TLRY
Tilray
$4.3513
AMC
AMC Entertainment
$10.87
GME
GameStop
$100.55
BBBY
Bed Bath $ Beyond
$8.36
CLOV
Clover Health
$2.5779
Meme Stocks to Buy: Virgin Galactic (SPCE)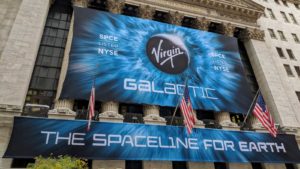 Source: Christopher Penler / Shutterstock.com
Space tourism play Virgin Galactic (NYSE:SPCE) was off to a flyer post-IPO in October 2019, gaining over 100% in its first trading year.
However, the constant delays in the launch of its commercial space flights and other milestones have had a crippling impact on SPCE stock. Its recent update, though, was a step in the right direction for the business, as it looks to turn things up a notch or two in the coming months.
As per the latest financial results, Virgin has roughly $1.3 billion in cash and cash equivalents, including $425 million from a convertible note offering. Hence, it has enough funds to continue pursuing commercialization without liquidity hiccups.
Moreover, it now boasts a reservation backlog of 750, a 25% increase from a couple of quarters ago. It also reiterated its plans to launch commercial operations by the fourth quarter. Hence, it's a critical year for the business, which could flip the script on its stock.
Cassava Sciences (SAVA)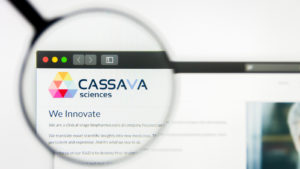 Source: Pavel Kapysh / Shutterstock.com
Cassava Sciences (NASDAQ:SAVA) is clinical-stage biotech engaged in developing its Alzheimers drug called simufilam. SAVA stock was doing remarkably well in conducting trials and getting its drug out in the market until a series of unfortunate events.
A short-selling group questioned the veracity of its preliminary trial results, which led to the SEC investigating the matter. However, recent developments suggest that the stock could be back on track.
The FDA has rebuffed the short-selling group's petition to halt the trial. Moreover, the scientific journal that had published the questionable data has found no evidence of inaptness.
7 Large-Cap Stocks to Buy Right Now
The biotech has a healthy cash balance of $233.4 million and a negligible amount of debt, which sets the stage for the company to push through to the finish line.
Meme Stocks to Buy: Tilray (TLRY)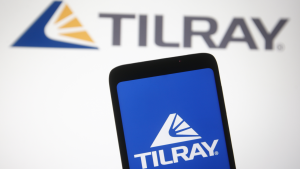 Source: viewimage / Shutterstock.com
Things have been looking upward for Canadian pot stock Tilray (NASDAQ:TLRY) after it completed its merger with Aphria last year. Since the merger, we have seen a strong improvement in the company's top and bottom lines.
Additionally, it's on track to realize $80 million in synergies by the May 31 and another $20 million next year. Moreover, the merger has allowed Tilray to broaden its horizons and strengthen its cultivation facilities in European markets.
The third quarter was the 12th straight time when the Canadian cannabis giant posted a positive adjusted EBITDA. A robust 23% increase in sales contributed to the stellar performance. The stand-out result during the quarter came from its beverage alcohol business which grew 63% the quarter.
Additionally, it maintained its hold over the Canadian marijuana market with over 10% market share.
AMC Entertainment (AMC)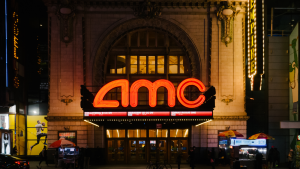 AMC Entertainment (NYSE:AMC) stock caught on with the Reddit-trading crowd pushing its price to $62.55 in June last year.
However, since then, the stock has shed over 70% of its value despite improvements in its business performance. The pandemic shut down theatres across the globe, which pulverized AMC, but recent blockbusters have saved the day for its business.
7 REITs to Buy for the Second Half of 2022
Big ticker releases seem to be turning AMC's fortunes around. Its revenues for the first quarter are at a tremendous $785.7 million, representing a 430% increase from the prior-year period. Attendance is rising aggressively, and with a strong movie slate for the all-important summer reason, AMC believes it can match its pre-pandemic performance.
Meme Stocks to Buy: GameStop (GME)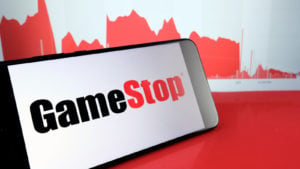 Source: Shutterstock / mundissima
GameStop (NYSE:GME) is the original meme stock, which witnessed mind-boggling growth of 1,500%. Since then, the stock now trades at under 1.6 times forward sales, which is significantly lower than during the height of the retail trading mania.
GameStop sales peaked at $8.5 billion in fiscal 2017 but dropped to $5 billion for fiscal 2020. However, a few bright spots could potentially turn things around for the business.
A lot of it is down to the company management, led by its vibrant CEO Ryan Cohen, who wants a strategic shift towards an eCommerce model focusing on gaming and other related products.
Also, the enterprise plans to foray into the hugely profitable NFT market, worth over $40 billion. Its business has many variables, but it has the organic resources to further its objectives and fund new ventures.
Bed Bath & Beyond (BBBY)
Source: Jonathan Weiss / Shutterstock.com
Bed Bath & Beyond (NASDAQ:BBBY) stock has been in the red for several months now. Its business has been plagued with multiple headwinds in the past few years, which has limited its attractiveness as an investment.
The plan involved remodeling over 400 company stores to provide significantly better customer experiences. It also intends to close 200 of its stores and will open regional distribution centers to develop the delivery network.
7 Dividend Stocks to Boost Your Retirement Savings
Also, it has plans to launch owned brands leveraged through an omnichannel experience. Hence, its turnaround strategy could turn the tide for BBBY stock, which has languished over the past couple of years.
Meme Stocks to Buy: Clover Health (CLOV)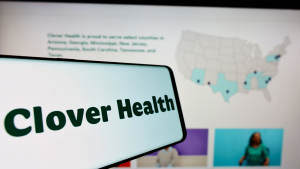 Source: Wirestock Creators / Shutterstock
Shares of digital healthcare stock Clover Health (NASDAQ:CLOV) have endured selling pressure since June last year. despite the lackluster performance of its stock, the underlying business has been firing on all cylinders. The firm seems to be moving towards a more profitable future where its expenses are decreasing at an encouraging pace.
Moreover, it continues to deliver on its top line with triple-digit percentage growth over the past several quarters. In its most recent quarter, sales shot up over a remarkable 337% increase on a year-over-year basis to $874.4 million.
Additionally, it reiterated its guidance for the year in the range of $3 billion to $3.4 billion. The company's goal at this time is to pursue a strategy of rapid expansion, which will ultimately improve profitability.
On the publication date, Muslim Farooque did not have (either directly or indirectly) any positions in the securities mentioned in this article. The opinions expressed in this article are those of the writer, subject to the InvestorPlace.com Publishing Guidelines.
More From InvestorPlace
Stock Prodigy Who Found NIO at $2… Says Buy THIS
It doesn't matter if you have $500 in savings or $5 million. Do this now.
Get in Now on Tiny $3 'Forever Battery' Stock
The post The 7 Best Meme Stocks to Buy Now appeared first on InvestorPlace.
InvestorPlace| InvestorPlace