The 7 Best Startups You Can Buy on StartEngine Right Now
Here are some of the best startups to invest in on StartEngine now, from the ones that have gained the most momentum to companies that are either closing soon their campaigns or recently launched them
StartEngine: One of the largest equity cro…
Here are some of the best startups to invest in on StartEngine now, from the ones that have gained the most momentum to companies that are either closing soon their campaigns or recently launched them
StartEngine: One of the largest equity crowdfunding platforms in the U.S.
Tradefluence: A platform that allows you to sell your market insights and get paid.
Green Ninja: Making education about climate change and the environment interactive and more effective.
Scinovia: Creating technology for measuring real-time blood flow in surgical operations.
Yahyn: Helping you find a wider selection of a bottle of wine for perfect moments at better prices.
MentalHappy: Transforming the global behavioral health market by helping people get mental wellbeing.
Legal Graffiti: A unique way of social media and augmented reality media.
Source: shutterstock.com/Who is Danny
StartEngine is an equity crowdfunding platform that makes investing in startups easy for even newcomers to private investing. The main question you need to answer is, what would you like to invest in? There are currently 150 startups to choose from in industries like AI, agriculture, biotechnology, education, electronics, gaming, hospitality and many more.
You can filter the options in a variety of ways — looking at the newest companies, the most funded or the ones that are closing soon their equity crowdfunding campaigns. The choices about startup investing are numerous on StartEngine.
The best part about investing in startups and private businesses that raise capital from the public like this, is that it is accessible even if you don't have much money to spend — some of these start investments at $100.
The 7 Highest-Yielding Dividend Stocks to Buy Now for Income
Here are seven of the best startups to invest in on StartEngine now. They are a mix of investment criteria like the newest ones and those having the most momentum.
StartEngine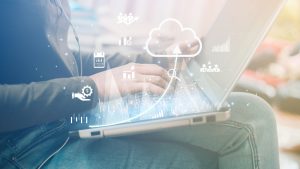 Source: Treecha / Shutterstock
Let's start with the fact that you can invest in the whole shebang. StartEngine is one of the largest equity crowdfunding platforms in the U.S., that allows you to invest in pre-IPO (initial public offering) companies. You can invest, trade, and build your startup portfolio by choosing startup investments across all kinds of industries, and there is also a secondary marketplace to trade with other investors.
StartEngine launched in 2014, and ever since it has helped more than 500 businesses to raise capital. StartEngine has a lot of traction, as it has more than doubled its revenue each of the last three years. In 2019, the revenue was $4.32 million, and that grew to more than $25 million by November of 2021.
There is also a lot of growth in the user base, which has almost doubled from 400,000 to 760,000.
StartEngine also has a section that allows investments in collectibles and alternative assets such as trading cards, comic books, and art. The alternative asset market is estimated to be a very large one, with a value of $14 trillion.
The platform has a bold mission — to help companies raise $10 billion by 2029.
The minimum investment in StartEngine is $500.
Tradefluence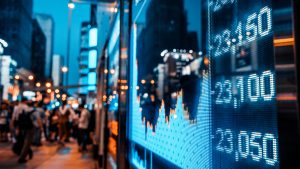 Source: katjen/ShutterStock.com
The stock market has been volatile lately, and that may continue for the rest of the year. but what if you could make money with your stock picks without investing?
Tradefluence is Trade Signal's mobile application that can help you make your stock picks earn money for you while you help others (hopefully) make better investment decisions.
Using the app, you can subscribe to financial influencers' insights, and follow the trades that have a clear stop-loss and profit target. Or you can be the expert and try to get people to subscribe for your insights. The main concept is to help retail investors follow people with a proven track record in stock picking.
The platform is now only available for iOS, so Android users will have to wait. Tradeflunce currently has more than 20,000 active user accounts and is targeting a domestic market opportunity worth more than $21 billion.
7 REITs to Buy for the Second Half of 2022
The company's stated mission is to democratize market intelligence.
The minimum investment on Tradefluence on StartEngine is $245.76.
Green Ninja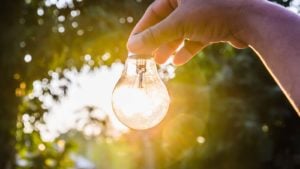 Source: Shutterstock
Green Ninja's philosophy is that science matters. To address climate change, doesn't matter if we care enough, we need to make sure we know enough. To fix the climate crisis, we need education — and Green Ninja has a plan for a new type of education that is based on research and on the idea that learning matters but teaching in classrooms need to have more engagement.
Green Ninja has developed a comprehensive science curriculum to help students combine in-depth science education with real-world problem solving and inspired action on topics related to climate and the environment. The curriculum draws students in with videos, games, and graphic novels.
In California, more than 10,000 students use Green Ninja's materials every day, resulting in more than $1 million in annual sales. The goal now is to expand the education programs across the U.S.
The minimum investment in Green Ninja on StartEngine is $516.
Scinovia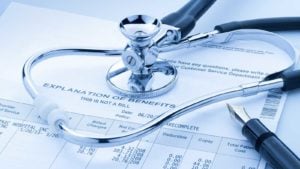 Source: Shutterstock
Scinovia has created a non-contact way for surgeons to get real-time readings of blood flow, resulting in both safer and optimal surgical procedures.
Scinovia is targeting the blood flow measurement market, which is valued at $500 million and is growing. The firm has developed VUFLOW, a non-contact and real-time system to help surgeons assess blood flow speeds.
Scinovia has been endorsed by world-renowned surgeons and aims to put VUFLOW in operating rooms worldwide. The firm is backed by strong intellectual property, patents, and trade secret algorithms that can allow the scalability of operations to millions of annual surgical procedures. The vision is for VUFLOW to become a measurement standard in operating rooms that will help doctors save tons of lives.
7 Large-Cap Stocks to Avoid Until the Market Crashes Again
Technology is moving fast, so it was strange to read today that "Current measurement tools originated in the '60s and require contact or injection of a contrast dye." VUFLOW updates that technology — an update that could help with all types of surgical procedures.
The minimum investment in Scinovia on StartEngine is $228.00.
Yahyn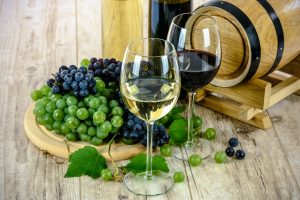 Source: Pixabay
Yahyn is a marketplace for wine, allowing you to connect directly with the vineyard, bypassing the three-tier system — vineyard, to wholesalers, to retailers before it finally gets to consumers.
This three-tier system increases the final price of wine — you need to pay all those intermediaries, after all. Yahyn provides a solution to this system by making it easier for vineyards to get easy access to the marketplace and for consumers to get access to a much wider selection of wines at lower prices.
It is the best of both worlds, connecting directly supply and demand and lowering the costs. It is indicative that consumers may get a 15%-30% cheaper price per bottle on Yahyn wine marketplace.
The mission of Yahyn is to help you as a consumer find the perfect bottle of wine for your perfect moment. The platform uses AI technology to track the inventory of wine in real-time to help you make the perfect match.
The wine market targeted is an $89 billion market. Right now 12% of wine sales are made online, creating a massive opportunity for Yahyn.
The minimum investment in Yahyn on StartEngine is $217.26.
MentalHappy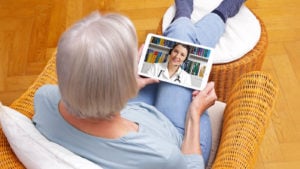 Source: Agenturfotografin/ShutterStock.com
About 1 billion people suffer from a form of mental disorder around the world, with U.S. mental health-related issues costing over $300 billion in lost productivity a year.
MentalHappy is a telehealth platform and subscription service tool for health and wellness professionals, allowing them to run online support groups to fight mental health issues and help people live happier, more fulfilling lives.
Users get not only tools but also social support to improve their mental wellbeing. From content to build resilience to peer groups aiming at positive encouragement to licensed professionals offering tips and courses, there is a lot of content that can heopfully help clients improve their lives.
MentalHappy has already helped more than 100,000 people find their community of support.
7 Dividend Stocks to Boost Your Retirement Savings
The global behavioral health market is worth $200 billion market — a massive opportunity.
The minimum investment in MentalHappy on StartEngine is $497.76.
Legal Graffiti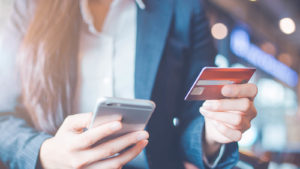 Source: apichon_tee/ShutterStock.com
Legal Graffiti is not just another social media platform, it's an augmented reality media app and culture platform aiming to meet the needs of today's digital world.
Legal Graffiti uses art and media to help people to discover a great experience, either when walking in their neighborhoods in real life or traveling virtually to cities worldwide. You can discover art, music and more through this app, not just a cultural hub for art, but also an NFT (non-fungible token) marketplace for creators.
Legal Graffiti is the first social augmented reality (AR) cultural platform that's transforming social media. By using AR as a cultural platform, you can discover places and things you might not get a chance to offline. The potential "to turn any place on the planet into a living social media network and cultural hub" presents a massive opportunity.
Legal Graffiti will make revenue through business partnerships and artist relationships; by artists selling paid themes or custom maps and taking a percentage; and by the creation of the NFT marketplace. The firm is targeting the $72 billion social media market as well as the $17 billion NFT industry.
The minimum investment in Legal Graffiti on StartEngine is $270.
On the date of publication, Stavros Georgiadis, CFA  did not have (either directly or indirectly) any positions in the securities mentioned in this article. The opinions expressed in this article are those of the writer, subject to the InvestorPlace.com Publishing Guidelines.
More From InvestorPlace
Stock Prodigy Who Found NIO at $2… Says Buy THIS
It doesn't matter if you have $500 in savings or $5 million. Do this now.
Get in Now on Tiny $3 'Forever Battery' Stock
The post The 7 Best Startups You Can Buy on StartEngine Right Now appeared first on InvestorPlace.
InvestorPlace| InvestorPlace